Wells Fargo Reaches $110 Million Fake Accounts Settlement
By , , and
Agreement may cover more than 2 million unauthorized accounts

Judge must still approve nationwide resolution of claims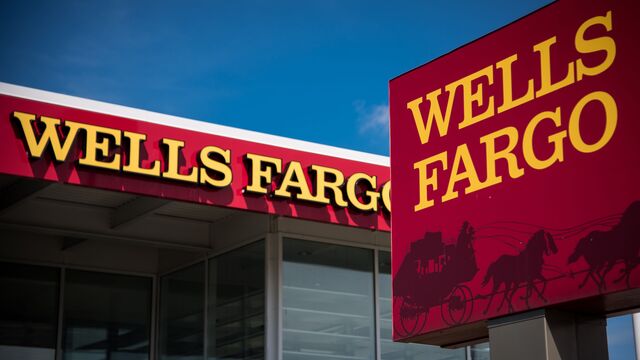 Wells Fargo & Co. reached a $110 million settlement with customers nationwide over claims its employees set up fraudulent accounts to boost their own pay, a deal that moves the bank another step toward closing the books on last year's scandal.
Revelations that Wells Fargo employees may have opened more than 2 million deposit and credit-card accounts without customers' permission has prompted sweeping changes at the San Francisco-based lender. The bank eliminated a system of sales targets that regulators said encouraged workers to create fake accounts. It also fired or demoted five people who had served as senior managers in the consumer business.
Wells Fargo agreed six months ago to pay $185 million in fines and penalties as part of a settlement with federal regulators and the Los Angeles city attorney's office. The San Francisco-based bank didn't admit or deny wrongdoing as part of that agreement.
The deal, announced Tuesday by the bank and in a court filing, covers dozens of lawsuits filed across the country, including 10 in San Francisco federal court. The agreement must still be approved by a judge.
'Every Opportunity'
"We want to ensure that each customer impacted by our sales practices issue has every opportunity for remediation, and this agreement presents an additional option," Wells Fargo Chief Executive Officer Tim Sloan said in a statement. "We continue to encourage customers to contact us directly so that we can act quickly to refund fees and address any concerns."
Wells Fargo still faces regulatory and criminal probes over the unauthorized accounts, as well as lawsuits by investors and former employees.
Separately, in a report posted Tuesday, the Office of the Comptroller of the Currency faulted Wells Fargo for engaging in an "extensive and pervasive pattern" of discriminatory and illegal lending practices for years. Many of the cases cited by the OCC already were announced years ago in settlements, including some misconduct that predated the 2008 financial crisis.
The OCC lowered its overall score of the Wells Fargo's compliance with community banking laws to "needs to improve."
"We are disappointed with this rating given Wells Fargo's strong track record of lending to, investing in and providing service to low- and moderate-income communities," Sloan said in a separate statement. "However, we are committed to addressing the OCC's concerns because restoring trust in Wells Fargo and building a better bank for our customers and our communities is our top priority."
The settlement of the consumer class-action case comes after Wells Fargo faced a backlash by legislators when it tried to force its customers into closed-door arbitration rather than pursue their grievances collectively in open court.
Neutral Mediator
The deal was achieved almost two years after the case was filed and after many months of hard-fought negotiations with the assistance of a neutral mediator, according to a statement from Keller Rohrback, the law firm representing the customers.
"The $110 million settlement, if approved, will require Wells Fargo to repay the fees charged to class members by Wells Fargo for unauthorized accounts, and provide millions of dollars of additional monetary relief to the class," Derek Loeser, a lawyer for the plaintiffs, said in the statement. "We believe this is an outstanding result obtained for the benefit of a proposed nationwide class, notwithstanding Wells Fargo's effort to block the class action with an arbitration clause."
A federal panel of jurists is slated on Thursday to consider whether all consumer cases against the bank should be consolidated before a single judge.
The case is Jabbari v. Wells Fargo & Co., 15-cv-02159, U.S. District Court, Northern District of California (San Francisco).
Before it's here, it's on the Bloomberg Terminal.
LEARN MORE