business
May Turns Positive With Talk of 'Special Partnership' With EU
By and
U.K. prime minister says new ties with EU should run deep

Brexit Secretary Davis on Monday dialed back U.K. ambitions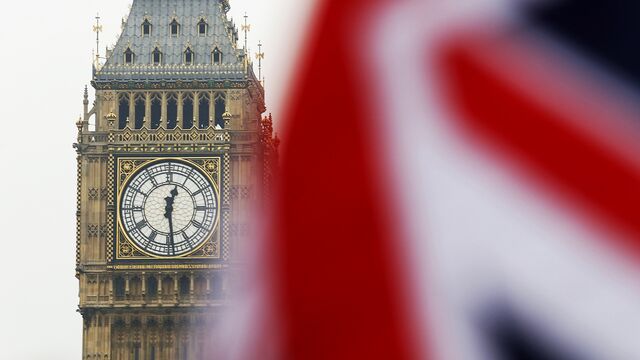 Follow @Brexit for all the latest news, and sign up to our daily Brexit Bulletin newsletter.
Prime Minister Theresa May said she is seeking to revamp relations with the European Union for the better as she prepares to begin Britain's withdrawal from the bloc.
Twenty four hours before she formally files for divorce from the EU, May used a speech in Birmingham on Tuesday to strike a conciliatory tone toward the 27 countries she's going to spend two years negotiating a split from.
"Tomorrow we begin the negotiations to secure a new deep and special partnership with the European Union," May said.
May's focus on the positive comes amid concern within her government that the EU will seek to punish the U.K. for leaving the bloc and that the premier hasn't done enough to charm her counterparts.
In another sign of restraint, Brexit Secretary David Davis on Monday appeared to dilute some of the government's ambitions by saying it won't cap immigration and indicating it won't win a trade deal as good as membership of the single market.
"We want to aim as high as we possibly can," Davis said on the BBC.
May will on Wednesday dispatch a letter to EU President Donald Tusk formally withdrawing the U.K. from the EU.
In her speech to business leaders from the U.K. and Qatar, May said the moment Brexit begins would prove "one of the most significant moments" in the U.K.'s history for many years.
As well as breaking from the EU, May said she will seek trade deals with Gulf economies.
"I am determined that we should also seize this historic opportunity to get out into the world and to shape an even bigger role for a global Britain," she said.
Foreign Secretary Boris Johnson echoed May's optimism by telling Parliament he had no doubt Britain would secure a great Brexit deal.
Before it's here, it's on the Bloomberg Terminal.
LEARN MORE