May's Vision for Post-Brexit Britain Lies With Birmingham's Poor
The Tories are wooing the working class to shed their heartless image.
By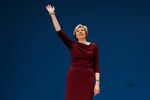 Those looking for a guide to Theresa May's driving force as she prepares to trigger Brexit should look to the post-industrial landscape of England's West Midlands.
It's here, in one of Birmingham's poorest neighborhoods, that the prime minister's vision for Britain's future resides.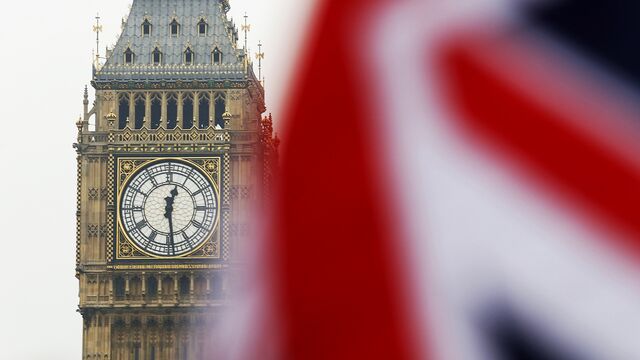 As she carries out the decision of the British people to end the U.K.'s four-decade membership in the European Union, May is determined to re-make the country she leads. That means tilting the economy in favor of "ordinary working people," while reshaping her Conservative Party as a force capable of appealing to millions across the ideological spectrum. According to May's influential adviser, Nick Timothy, this mission starts in Erdington.
The Tories' "most serious weakness" is "the perception that we simply do not give a toss about ordinary people," Timothy wrote in an article for the ConservativeHome website before May took office last July. Only by asking what they can offer working-class children from districts such as Erdington can the Tories ever hope to shed this negative image, he said.
On Tuesday, May welcomed a 400-strong delegation from Qatar to Birmingham as she sought to burnish the U.K.'s reputation as a destination for investment. But while her immediate focus among the gleaming buildings in the center of Britain's second city was on multi-billion pound deals, the political heart of her mission lies five miles to the north among the discount stores and pawnbrokers.
'Buy Gold'

On a recent wet afternoon, it was easy to see why Erdington embodies the kind of economic decline that May and Timothy, who grew up nearby, want to reverse. The High Street is a procession of budget supermarkets, betting shops, and pawnbrokers offering to cash cheques, "buy gold," and sell clothes or electrical goods at the "lowest price." Across the road from the "Best of British" fish-and-chips shop, the Spizarnia Polish Delicatessen sells sausages, cheese and imported drinks to sustain the area's community of EU immigrants.
Erdington voted 63 percent in favor of Brexit in last June's referendum, according to calculations by Chris Hanretty of University of East Anglia. That's the highest vote by any constituency in the city of Birmingham and compares with 52 percent across the country.
"I don't know if Brexit is right or wrong but I just think people wanted a change," said Karen, 55, a local florist who only gave her first name. She runs a stall in the town's covered Wilton Market and has seen business decline in the past 18 months. She said she voted to leave the EU. "If you look at the High Street, we are losing our identity."
Left Behind
Yet it's not a straightforward matter of wanting to stop immigration, she said. The area as a whole feels neglected, like it has lost its sense of self-respect, with garbage on the streets, hospitals and schools feeling the pressure.

Enter Timothy, whose influence over May is hard to overstate. With his colleague, Fiona Hill, with whom he shares the title of joint chief-of-staff, Timothy worked loyally for May during her first five years at the Home Office and stayed in touch, providing informal advice, even after he left.
When May began her leadership campaign, Timothy left his role running an education charity to take charge, with Hill, of her bid to succeed David Cameron. His influence was immediately clear. Shunning the obvious London venues, May chose to launch her campaign in Birmingham. Timothy — himself a Birmingham native — shapes all May's most important speeches and his language echoed through this one.
At Your Service
"Under my leadership, the Conservative Party will put itself — completely, absolutely, unequivocally — at the service of ordinary, working people," May said on July 11. "A party that works for everyone — because we can't build a country that works for all unless we, the Conservatives, are truly a party that works for all."
In Erdington market's Wilton Cafe, three elderly customers sat at yellow and green plastic tables, weighing the options on the menu: As an entree "faggots and mash," which consists of minced pork liver and heart wrapped in bacon, and as dessert, treacle sponge pudding.
The district's unemployment rate in some parts runs about double the national average, according to the last census. Almost 14 percent of those who do work are in process plant and operate machinery, compared with the national average of 6.4 percent. A significant number are uneducated — 17.7 percent of the Erdington population have no qualifications, leaving school at 16 without taking any exams — compared to 8.6 percent in England, Wales and Scotland.
Local Cobbler

Andy Bousted, 38, a cobbler with a stall nearby, was clear that Erdington is struggling economically, and that concerns over migration fueled the Brexit vote among many of the market's customers. "The people that come in here tend to be out of work or looking for work," he said. "A lot backed Brexit."
This doesn't mean May's pursuit of a hard Brexit, quitting the single market in order to control immigration, will win their votes. "In terms of supporting Labour or the Tories, lots of people get stuck in their ways," said Bousted. "I don't necessarily trust any of them."
Local politicians remember the last time a female Tory prime minister was running Britain, promising radical reforms. Margaret Thatcher's government in the 1980s oversaw the decline of heavy industry in the West Midlands, leaving a legacy of unemployment and economic depression, says Penny Holbrook, a Labour member of Birmingham City Council.
"We lost a good 80 percent of local, skilled manufacturing employment in the space of 10 years," Holbrook says. "People around here like to refer to May as a wolf in sheep's clothing. They see no evidence that the Tory Party is changing."
For Constance Leibowitz, an 87-year-old who recently moved to the area after living in the U.S., May's brand of Conservatism remains frustratingly enigmatic. "I want to like Theresa May; she's very good at speaking."
But there's something that still holds her back: "She needs to be honest with people and let them know exactly where they are with Brexit."
Before it's here, it's on the Bloomberg Terminal.
LEARN MORE