politics
Macron Favors One Final TV Debate in French Presidential Race
By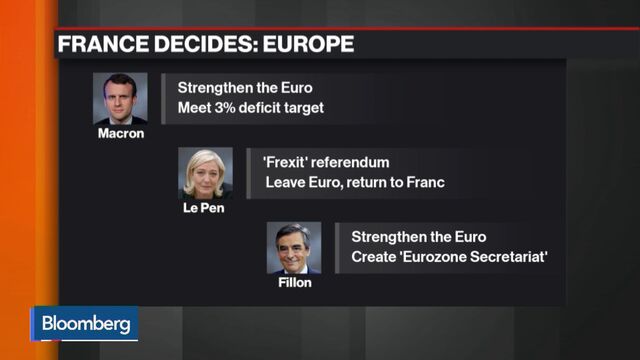 Emmanuel Macron said that he favors one final debate for all 11 presidential candidates in France's 2017 presidential election rather than the two that are currently planned.
The 39-year-old independent said Tuesday he had expressed concern that the April 20 date set for the final debate is too late.
"The debates do matter," Macron said at a press conference in Paris. This one "seems very late."
Earlier Jean-Luc Melenchon, the communist-backed candidate who is now fourth in the polls, said will drop out of the final debate on April 20.
Before it's here, it's on the Bloomberg Terminal.
LEARN MORE