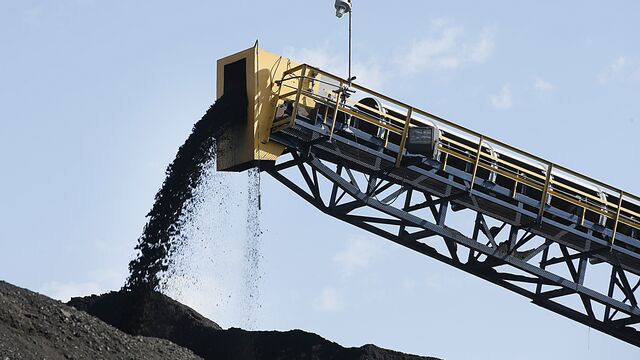 In his efforts to dismantle environmental regulations on domestic energy production, U.S. President Donald Trump aims to deliver a key campaign promise that helped him lock up the vote in coal country: to revive the coal industry and restore lost mining jobs. Energy analysts tend to conclude that he might be able to stabilize what has been a declining industry, but probably not to the point of making it blossom. And even if he could accomplish that, mining jobs aren't likely to come back in any numbers worth trumpeting.
1. What does Trump propose?
He issued an Executive Order Mar. 28 that he said would lift a moratorium on the sale of new coal leases on federal land and reevaluate the Clean Power Plan, which was designed to cut carbon dioxide emissions from electricity generation by 32 percent by 2030 compared to 2005 levels. An initiative of Trump's predecessor, Barack Obama, the Clean Power Plan has been in legal limbo since the Supreme Court stayed it while it was reviewed by a federal appeals court. Under Obama's presidency, the U.S. forced the closing or costly upgrade of coal plants because burning the fuel emits almost twice as much carbon dioxide as natural gas and 28 percent more pollutants than heating oil.
2. Is there demand to mine more federal land?
Not much. Even before the Obama administration imposed the coal-leasing moratorium in January 2016, producers had little interest in adding new federal reserves to their portfolios amid slumping domestic demand. The U.S. government has sold just one coal lease since October 2012, though in March it approved a transaction originally sought in 2005. Existing federal leases contain at least 20 years' worth of coal, according to Interior Department estimates.
3. Would loosening environmental rules boost coal production?
Maybe. Already the presidential promises of aid have contributed to a comeback season for U.S. coal. Output is up 15 percent this year from 2016, and a handful of new mines, a rarity, are opening in the Appalachian region. On the other hand, 92 coal mines, or roughly one in seven, ceased production between late 2015 and late 2016, according to Paul Forward, an analyst at Stifel Nicolaus & Co., citing government data. Plus, factors other than the Trump administration's actions are key to the revival. Natural gas prices are higher than a year ago, making coal more competitive. And China is trimming its coal production, boosting prices for metallurgical coal used in steelmaking.
4. Will those factors be constant?
Not necessarily. The fundamental fact in the coal market is that stoking fresh demand for the fossil fuel is difficult in an era of cheap, bountiful shale gas, which Trump also wants to free from regulation.
5. So what's the bottom line?
The Energy Information Administration projects that the removal of the Clean Power Plan could halt coal's decline as a source of electricity in the U.S. during the next two decades. Its use would stabilize around the 2014 level, whereas in the long-term, natural gas and renewable energy would grow.
6. What about coal jobs?
The fact is, the link between U.S. coal production and jobs started fraying decades ago when companies developed technologies to mine more tons with fewer workers. Total U.S. coal jobs plunged to 53,000 last year, the lowest in data going back to 1978, according to the Mine Safety and Health Administration. Back in the 1940s, when some workers still carried picks and shovels into the pits, West Virginia alone was home to 126,000 miners. That began to change after World War II with the adoption of the "continuous miner" machine, which uses a large rotating drum and teeth to scrape coal from underground seams much faster than humans can. Then "long-wall mining" technology came along. Slicing back and forth along the underground seams, these huge and heavily automated devices shear off thousands of tons per shift, dropping the coal onto conveyor belts that can run miles up to the surface. Finally, the growth of mining in Wyoming and Montana's Powder River Basin -- where highly efficient mines need just a fraction of Appalachia's workforce -- has hastened the reduction in jobs. Because of automation, experts say, the U.S. could increase coal production and decrease coal jobs.
The Reference Shelf
A QuickTake explainer on coal's future globally.
The U.S. Energy Information Administration's interactive table of coal use.
The World Coal Association describes how prehistoric plants become coal.
— With assistance by Jennifer A Dlouhy
Quotes from this Article
Before it's here, it's on the Bloomberg Terminal.
LEARN MORE