business
Your Evening Briefing
Here are today's top stories.
By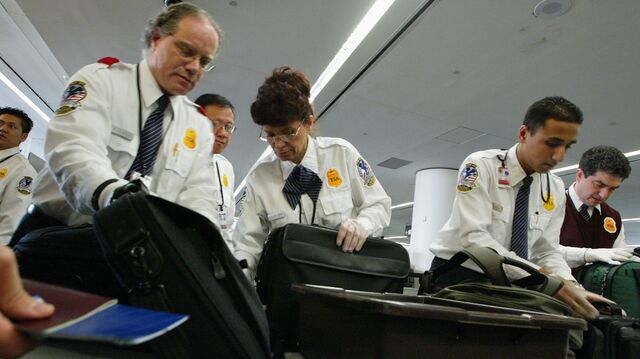 Want to receive this post in your inbox every afternoon? Sign up here.
Tesla is on a tear. Or perhaps it's more of a speed ramp, barreling toward the start of Model 3 production in a few months.
For Elon Musk to hit all of his targets, Tesla would need to build about 430,000 Model 3s by the end of next year. That's more than all of the all-electric cars sold planet-wide last year. "It could happen. I'm pretty sure it won't," said Salim Morsy, electric car analyst at Bloomberg New Energy Finance.
You can almost hear Musk's response: Challenge accepted. —Megan Hess
The U.S. travel industry fears a "lost decade" under President Trump. Like many Washington lobby groups, the U.S. Travel Association was quick to congratulate the new president on his victory last November. But almost immediately, things started to go sideways. Bans, detentions, vetting, and restrictions on electronic devices are damaging a $250 billion sector of the American economy.
Jared Kushner will face questioning by the Senate Intelligence Committee as part of its investigation into ties between the Russian government and Trump's 2016 campaign. A White House official said Kushner volunteered to appear before the committee because of his role as the Trump campaign's primary point of contact with foreign governments, but a date hasn't been set. Trump's son-in-law will also lead a new initiative to apply ideas from the business world to overhaul the federal bureaucracy.
Rewriting the playbook for launching a new car. Three months from the official start of production for Tesla's Model 3, CEO Elon Musk seems to think he can not only match the performance of top luxury brands like BMW and Mercedes, but outsell them in the U.S., too—in just one year. Tesla has a number of tricks in store for the electric car's launch, but first it's worth taking a moment to appreciate just how high Musk has set the bar.
Who will get the money from Ivanka Trump's new book? Given that her father is now president, Ivanka Trump has pledged to donate all of the proceeds of her forthcoming book, "Women Who Work: Rewriting the Rules for Success," to charity. But with pre-publication orders coming in, she has yet to say exactly where the money will go, according to a person familiar with the situation.
Michael R. Bloomberg: Stop blaming. Start governing. "Who's to blame for the failure of the Republican bill to repeal and replace Obamacare? Who cares?" Michael R. Bloomberg writes for Bloomberg View.  "What matters now is that Democrats stop gloating, Republicans stop sulking, and each party come to the table to improve a health-care system that both parties agree needs work."
The Brexit barometer. This custom index, which updates daily and combines key measures of the U.K. economy in one number, will help you keep track as Britain prepares to separate from the EU. The more it goes up, the better the economy—and vice versa. On Monday, the barometer declined slightly from Friday as financial markets were largely calm two days before Prime Minister Theresa May officially starts the separation process.
The $100,000 way to see the Masters in style. The Masters golf tournament keeps prices at historically low levels. The pimento cheese sandwiches on site are only $1.50, which you can supersize with chips and a beer for $4. But there's a lesser-known side to the tournament — one that doesn't involve pimento sandwiches or beer at all.

Before it's here, it's on the Bloomberg Terminal.
LEARN MORE