Trump Will Tap Kushner to Lead Office to Fix U.S. Bureaucracy
By
President's son-in-law will head American Innovation Office

Office will apply business ideas to overcome federal red tape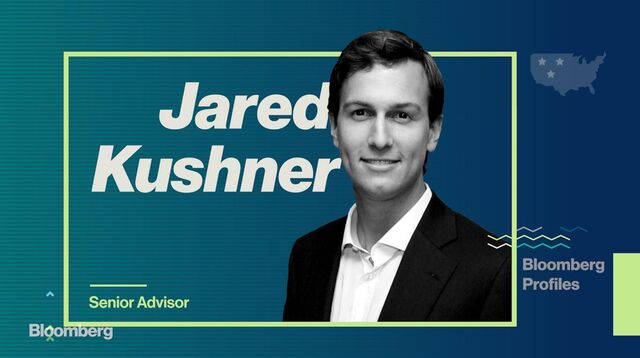 President Donald Trump appointed his son-in-law and adviser, Jared Kushner, to lead efforts to apply ideas and technologies from the business world to overhaul the federal government.
The American Innovation Office will impart Trump's "ahead of schedule and under budget mentality" on federal government operations, White House Press Secretary Sean Spicer said at Monday's press briefing.
The initiative will focus on technology and data, collecting ideas from business leaders in different industries. One goal is to modernize the technology "of every federal department;" another is to identify "transformational infrastructure projects," Spicer said. It will also work to overhaul the Department of Veterans Affairs, which came under scrutiny in recent years for forcing veterans to face long wait times for medical care.
White House officials with private-sector experience will work with Kushner, including National Economic Council director Gary Cohn, a former president and chief operating officer at Goldman Sachs Group Inc.; Dina Powell, senior counselor to the president for economic initiatives and deputy national security adviser; Chris Liddell, assistant to the president for strategic initiatives; and Reed Cordish, assistant to the president for intragovernmental and technology initiatives.
The effort is seen as a step toward fulfilling some of Trump's campaign promises to do away with excessive government regulations and streamline federal practices with concepts that have been shown to be effective in companies.
Trump signed an executive order in February to impose additional oversight on government regulations, designating officials within government agencies who will monitor rule-making and identify needed policy changes.
"Excessive regulation is killing jobs," Trump said at an Oval Office signing ceremony Friday. "Every regulation should have to pass a simple test: Does it make life better or safer for American workers or consumers? If the answer is no, we will be getting rid of it."
The plans for the new office to be led by Kushner were earlier reported by the Washington Post.
The innovation office is likely to expand Kushner's influence in the White House and on the president, for whom he acts as a confidant. Kushner, 36, a former real-estate and media executive, is married to Trump's oldest daughter, Ivanka.
Before it's here, it's on the Bloomberg Terminal.
LEARN MORE