Merkel Sees No Rush on Brexit Reply When U.K. Triggers Exit
By
German party leaders probably to set aside Brexit on Wednesday

Chancellor says separate cabinet committee will be in session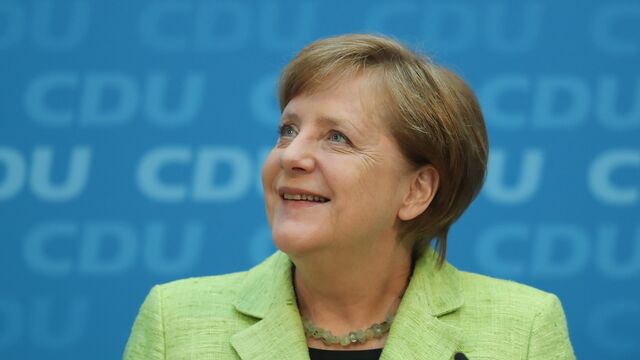 German Chancellor Angela Merkel said her government will need time to respond after Prime Minister Theresa May triggers the U.K.'s exit from the European Union.
Leaders of Merkel's three-party coalition are scheduled to meet on Wednesday to discuss their legislative agenda, the same day that May plans to activate Article 50 of the Lisbon Treaty to start Britain's divorce from the bloc. With German politicians in campaign mode for national elections in September, the meeting is potentially fractious -- and Merkel signaled she doesn't intend to weigh it down with a Brexit discussion.
"I don't see that happening Wednesday," Merkel said at a news conference in Berlin on Monday. "First, we'll have to look at Britain's exit notification."
Germany will then examine negotiating guidelines to be put forward by EU President Donald Tusk. "How will they be sent to us -- as a working document? Then how do we react to that?" Merkel said.
A group of Merkel's cabinet ministers involved in defining Germany's stance in the EU's talks with the U.K. will meet separately on Wednesday, Merkel said. The cabinet committee includes Finance Minister Wolfgang Schaeuble and Merkel's chief of staff, Peter Altmaier.
Before it's here, it's on the Bloomberg Terminal.
LEARN MORE