Fillon's Wiretap Accusations Are Fantasy, Hollande Minister Says
By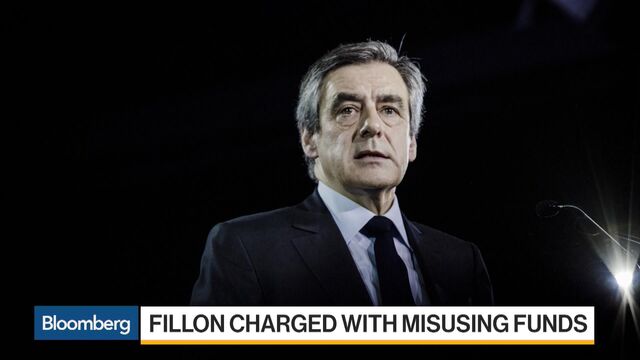 President Francois Hollande's justice minister dismissed accusations by presidential candidate Francois Fillon that the government is listening in on his telephone calls and meddling with a criminal probe.
"Following various statements as fantastical as they are peculiar this weekend, let's not forget that intercepted communications are part of investigations carried out at the discretion of independent magistrates," Jean-Jacques Urvoas said in an emailed statement.
Republican Fillon and National Front candidate Marine Le Pen both face legal inquiries related to their use of public funds. In Fillon's case, reports of the employment of his wife as a parliamentary assistant over the course of more than a decade derailed his campaign and caused him to drop to third place from first.
"Any suggestion that the Republican candidate or the National Front candidate are being listened to is at best pure speculation and at worst a desire to manipulate reality," Urvoas said.