pursuits
BOE Cites Brexit Among Financial Stability Risks for U.K.
By and
Central bank wants sign-off on lenders contingency plans

Consumer credit practices to be investigated by regulator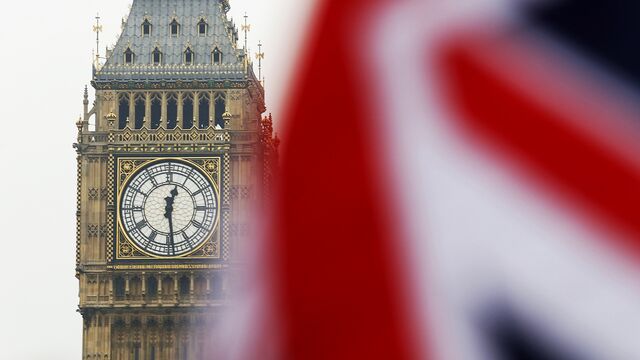 The Bank of England said Brexit, along with household debt and China's economy, is among the main risks to U.K. financial stability, though it's no longer the top threat.
In an assessment that comes two days before Prime Minister Theresa May triggers the formal exit from the European Union, the BOE said risks will be influenced by the "orderliness of the adjustment to the new relationship."
With so much of the bloc's financial activity centered in London, anything that forces institutions to change operations or services is a potential hazard. While BOE Governor Mark Carney said earlier this year that Brexit is no longer the biggest risk to U.K. stability, the central bank said on Monday that it still wants to review all lenders' contingency plans, including a worst-case scenario where their direct access to EU markets is lost.
One potential issue is the disruption of market liquidity and investment banking services to the EU, "which could spill back to the U.K. economy through trade and financial linkages," the central bank's Financial Policy Committee said.
The analysis also includes a warning that the new EU relationship could mean greater complexity in banks' structures -- which would make oversight more difficulty -- and the FPC is looking at ways to mitigate this.
The FPC statement was published alongside its scenarios for its next stress tests of banks. The scenario includes a 4.7 percent slump in GDP, a 33 percent drop in house prices and a 40 percent plunge in commercial real-estate values. It also incorporates market shocks, including a drop in the pound to just 85 U.S. cents and a 4 percent BOE interest rate.
The tests cover seven banks, including Barclays Plc, HCBC Holdings PLC and Standard Chartered Plc.
After warning about the pace of consumer credit growth, the BOE is also going to look at specific sources of borrowing. It highlighted the increased use of interest-free transfers on credit cards, which allow consumers to borrow heavily and move debts easily to new credit-card accounts.
Before it's here, it's on the Bloomberg Terminal.
LEARN MORE