Twilight Zone Awaits EU's Vestager on Trip to Trump's U.S.
By
Antitrust czar lacks U.S. counterparts on trip to Washington

EU official's tough enforcement of U.S. companies risks fury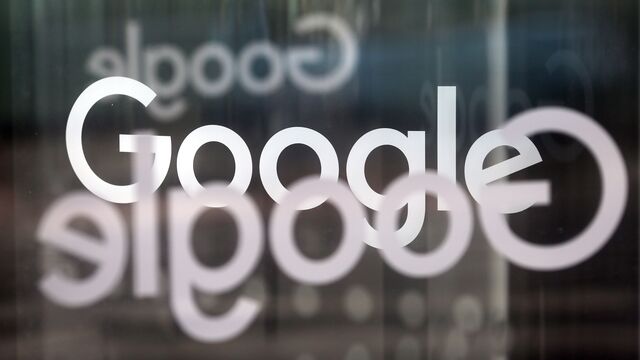 Margrethe Vestager, the European Union's antitrust czar, makes her first visit to President Donald Trump's America next week, amid criticism she's unfairly targeting some of the U.S.'s biggest companies ranging from Google to McDonald's Corp.
But rather than find herself the target of one of the president's sharply worded tweets, the combative Dane, who last year slapped a 13 billion-euro ($14 billion) tax order on Apple Inc., is more likely to find herself in an antitrust twilight zone because Trump, who's vowed to put America first, has yet to appoint top-level competition officials.

Vestager told reporters last week she's still in the dark about how many officials at the U.S. Justice Department or the Federal Trade Commission she'd see during her short U.S. trip. Such meetings are a usual part of a careful co-operation between the U.S. and the EU as officials try to align deadlines for merger reviews and coordinate global cartel raids.
Her visit comes months after she disregarded calls from the then President Barack Obama's U.S. Treasury to avoid slapping Apple for its tax arrangements. While the EU and the U.S. antitrust authorities have often worked closely together, including to oppose a $28 billion oil-services merger last year, they've also clashed in the past on whether deals should be cleared or blocked.
Nicolas Veron, a researcher at the Peterson Institute for International Economics, said Europe is up against a potentially "destructive U.S. administration that's willing to question very long standing positions of the U.S. government." European regulators like Vestager must proceed with "extreme caution" in how to handle their opposite numbers in the U.S.
Brussels 'Hellhole'
The new U.S. administration has also undermined aspects of the trans-Atlantic relationship, with Trump having questioned the U.S. commitment to NATO, predicted other countries would follow the U.K. out of the bloc and even called Europe's de facto capital, Brussels, a hellhole. Vestager also faces a White House that's pledged to tear down regulations in a bid to promote more business activity.
The former Danish economy minister will speak to almost 3,000 lawyers and officials at the American Bar Association, a key event in the antitrust world. She's scheduled to speak at the event's March 31 roundtable alongside the U.S. Justice Department's assistant attorney general for antitrust, a position that hasn't yet been filled.
"It's so early days that if they are confirmed by the time I get there it's too early for us to meet," she said on Wednesday. Her office said Friday that no meetings had yet been confirmed for her.
Trump's Pick
The Justice Department's antitrust division and the FTC, which share antitrust jurisdiction in the U.S., are both being run by temporary leaders until Trump names permanent replacements. Makan Delrahim, a former Justice Department lawyer now at the White House, is Trump's pick to run the antitrust division, according to people familiar with the matter. Delrahim's nomination requires Senate approval before he can step into the job.
Antitrust, a policy spearheaded by the U.S. to rein in 19th century railroad and banking monopolies, is championed enthusiastically by the Brussels-based European Commission. Vestager said she works to keep markets open and to foster competition, basing her decisions on evidence and the law. This could see some conflict with a U.S. administration that is determined to favor American business over foreigners.
"There are embers that are there that are glowing," said Bill Kovacic, a professor at Georgetown Law and a former FTC Commissioner, of the EU-U.S. antitrust relationship. "There's an unhappy recent track record of playing with fire in that area."
'Very Hostile'
The U.S. Treasury's paper on the EU's Apple case, sent by the previous administration, was "a very hostile memo. It was not so politely saying 'you don't know what you're talking about, you can't even do your own job properly,"' he said.
Aside from Apple, Vestager is spearheading a number of probes into American companies, including three at an advanced stage for Google, two for Qualcomm Inc. and one for Mastercard Inc. She's weighing a complaint from airlines over aftermarket contracts from Boeing Co. and Airbus SE and investigating possible cartels between global banks over financial benchmarks, including in foreign exchange markets.
U.S. Companies
The EU's controversial investigations into tax rulings granted by European companies have overwhelmingly hit U.S. companies, with back-tax orders already issued to Apple and Starbucks Corp., with probes into Amazon.com Inc. and McDonald's underway. EU officials argue that these tax structures are mostly used by multinationals, many of which are American, and that they are also probing two European firms.
Still, Vestager seems to have avoided harsh enforcement for U.S. companies in recent months. She's focused on fining European and Asian airlines, car-part manufacturers and car battery recyclers. The one American target under investigation that she's moved on has been Amazon, which is working on a settlement that would allow it avoid fines.
She approved a mega-merger between U.S. agricultural chemical giants Dow Chemical Co. and DuPont Co. on Monday after wresting tough concessions to overcome EU concerns that the deal could have harmed innovation. The EU had "very close contact with the case team of the Department of Justice all along to compare notes on this case," she said.
Vestager insists that she's neutral and that she doesn't see "that the flag or the nationality of the company plays a role," she told Bloomberg TV earlier this month.
Even if the U.S. doesn't take issue with EU antitrust enforcement, a cooling of what was once a close relationship might hold back regulators' work.
EU merger officials work closely and even rely on U.S. counterparts to examine how companies work and build cases on how a deal might be harmful. The EU's handful of people working the Halliburton Co.-Baker Hughes Inc. merger probe was outnumbered by nearly two dozen U.S. officials.
EU regulators "very much appreciate the concrete cooperation we have on a case-by-case basis" with the U.S. and "work very closely with U.S. teams on mergers," Vestager said in the interview. "That working relationship is very precious to us."
— With assistance by David McLaughlin
Before it's here, it's on the Bloomberg Terminal.
LEARN MORE