California Deepens Trump Rift, Keeps Cleaner-Car Rules
By and
State regulator maintains standards as U.S. targets reviewed

CARB doesn't specify zero-emissions vehicle goals for 2030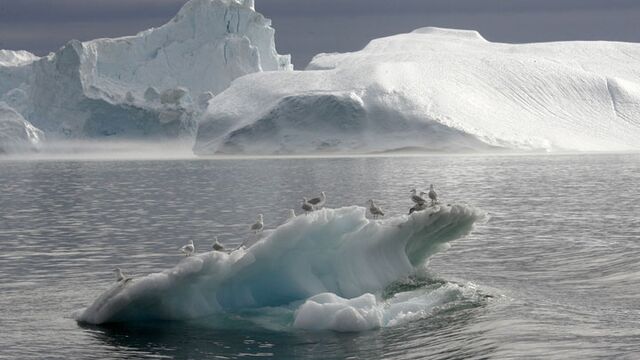 California's environmental regulator broke with the Trump administration by maintaining its cleaner-car standards through 2025 and launching a formal effort to write even tougher rules for the following five years.
The California Air Resources Board voted unanimously to maintain the state's 2025 limits on tailpipe greenhouse gas emissions and begin drafting stricter goals for zero-emission vehicle sales through 2030. Targets for the share of sales that need to be powered by battery, fuel cell or plug-in hybrid powertrains are set for 15 percent by 2025, from about 3 percent today.
CARB's vote to continue down the path of stricter emissions rules could lead to a showdown with President Donald Trump, who described environmental regulations in the U.S. as "out of control" when meeting the chief executive officers of General Motors Co., Ford Motor Co. and Fiat Chrysler Automobiles NV in January. The state regulator's chairman chastised the industry for seeking the review of federal standards that Trump agreed last week to reopen.
"What were you thinking when you threw yourselves on the mercy of the Trump administration to solve your problems?" Chairman Mary Nichols said during a hearing Friday. "What did you mean when you said you don't want to question the overall thrust of the standards? Why do another review if the current program is basically OK?"
Pruitt's Review
Environmental Protection Agency Administrator Scott Pruitt has said he will review the state's legal authority to enforce its own limits on pollution and carbon dioxide emissions.
Myron Ebell, the former head of Trump's EPA transition team, told Bloomberg News last week that Trump's Transportation Department may determine only the National Highway Traffic Safety Administration can regulate fuel economy and exclude the EPA and California from such rule-making.
"We tried very hard not to provoke or defy the national government and we've had a good past with the EPA," Nichols told reporters following the hearing Friday. "I don't expect there to be a war on California. I was obviously disappointed when I heard Pruitt commenting that he might reconsider the California waiver."
Read more: California's clean-car resistance to Donald Trump
The Alliance of Automobile Manufacturers said ahead of the CARB meeting that electric vehicles' share of overall demand for new autos has been roughly flat for years. The trade group representing automakers including GM, Ford and Fiat Chrysler asked the regulator to wait at least two years before considering the higher zero-emission vehicle targets for 2030.
The alliance hasn't asked Trump to revoke the state's right to set its own emissions standards, Steven Douglas, the group's senior director of environmental affairs, said during the CARB hearing in Riverside, California.
California Divide
Trump last week reinstated a review of national greenhouse gas limits that run through 2025, which California had agreed in 2012 to accept as interchangeable with its own. Pippin Mader, a CARB engineer, said the state may have to return to insisting on compliance with its own standards if the Trump administration dials back those at the national level.
As a result of Trump's decision, the EPA and NHTSA will spend another year evaluating the federal standards that call for cars to average more than 50 miles per gallon by 2025.
CARB defended its cleaner-car targets Friday as a necessary component of its plan to cut greenhouse gas emissions to 40 percent below 1990 levels by 2030.
Matching States
Nine states including New York and New Jersey have pledged to adopt the Golden State's targets. Zero-emission vehicles were 0.74 percent of sales in those nine states last year, according to IHS Markit. Automakers face penalties if they don't meet the zero-emissions sales goals.
A provision that allows automakers to fulfill their obligations in New York and other matching states by selling cars in California is set to expire in October, putting pressure on automakers to increase zero-emission vehicle sales.
Electric-car sales lag outside California because automakers barely advertise them there, and some don't even sell certain models, according to Christine Kirby, acting assistant commissioner of the Massachusetts Department of Environmental Protection.
Most carmakers "have not tried to build the zero-emission vehicle market in the Northeast to the extent that is necessary," she said.
(
Corrects CARB engineer's name in 10th paragraph of story published March 24.
)
Before it's here, it's on the Bloomberg Terminal.
LEARN MORE