Treasuries Swing as Consensus Eludes GOP on Health-Care Bill
By
Futures whipsaw late in the day as House delays vote

Traders still uncertain on vote timing and chance of passing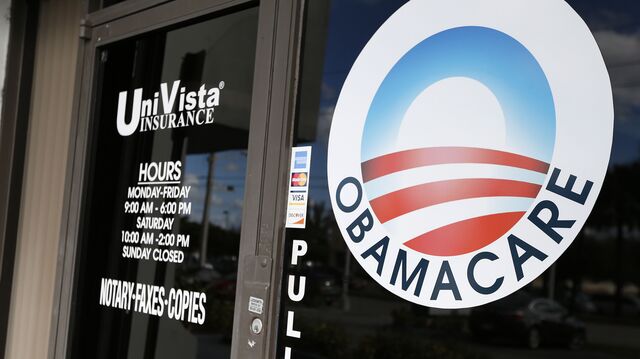 Treasuries were little changed after a series of price swings driven in part by shifting odds of Republicans reaching agreement on a health-care bill that had been slated for a House vote Thursday.
Yields were within a basis point of Wednesday's closing levels at 4:15 p.m. in New York after a flurry of late activity in which the House first confirmed that the vote was delayed, followed by more upbeat comments from House Freedom Caucus Chairman Mark Meadows. Earlier, yields had reached session lows concurrently with U.S. equities after House Republicans postponed a planned meeting on the bill, began to rebound after the Ways and Means Committee Chairman said the party was near agreement, and retreated anew after the House Freedom Caucus left a White House meeting without reaching an accord.
Treasury futures fluctuated late in the day as traders digested reports of a delay, followed by comments from Meadows that a deal will "get to the finish line." The White House expressed confidence that the bill would pass Friday
A delay "would obviously be bullish for the Treasury market and put more emphasis on the risk-off sentiment that is becoming more thematic," BMO strategists said in note
Recovery was aided by block purchase of 10Y futures at the lows; 5k TYM7 contracts traded at 12:21pm ET
Flows also included bearish buying of put options on 5Y and 10Y futures; volume in FVK7 115 puts targets 5Y yields to rise ~50bp by April 21; volume in TYJ7 124 puts targets 10Y yields to approach 2.5% by Friday.
Passage of the health-care bill "will take yields, the dollar and stocks higher while failure will intensify the recent declines in all three sectors," independent strategist Martin Mitchell said in a note. "It really is that simple."
An $11b reopening of 10-year TIPS was awarded at 0.466% vs WI yield of about 0.46% at 1pm ET bidding deadline; it had support from Fed's dovish rate forecasts and improving CPI trend, offset by fading confidence in reflation trade, strategists said
Before it's here, it's on the Bloomberg Terminal.
LEARN MORE