French Defense Minister Draws Hamon's Ire by Backing Macron
By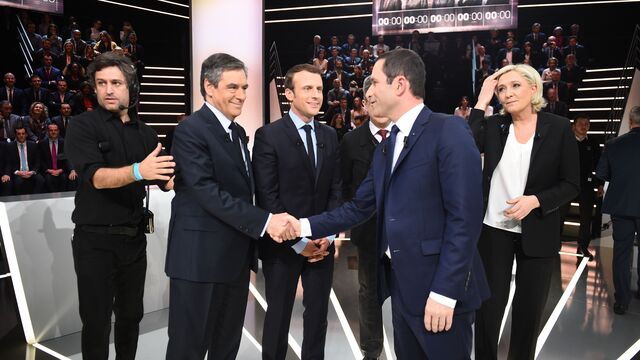 French Defense Minister Jean-Yves Le Drian drew sniping from Socialist candidate Benoit Hamon for endorsing independent Emmanuel Macron in the 2017 presidential race.
Le Drian, a heavyweight in Francois Hollande's cabinet and head of the left-leaning region of Brittany, will endorse Macron Thursday, according to French regional newspaper Ouest France.
"A left-wing lawmaker for 40 years now, Le Drian is being disrespectful of left-wing voters" who voted in the Socialist primary, Hamon said in statement. He called Le Drian an "isolated" politician.
Hamon, who won the primary in January with a promise for a guaranteed minimum income, is now struggling in his bid for the presidency. He was the worst performer in the Monday national televised debate according to Elabe pollster's survey of viewers and multiple polls show that he has fallen behind far-left candidate Jean-Luc Melenchon this week. OpinionWay's daily voting intention poll showed Melenchon rising 1 point to 13 percent Thursday, while Hamon slipped 1 point to 12 percent.
Macron, meanwhile, has become the election's front-runner. OpinionWay has him tied with National Front leader Marine Le Pen for left-wing voting intention, while Elabe and Harris Interactive suggest he is ahead of his populist rival. All polls indicate that Macron would defeat Le Pen in the runoff ballot.
Before it's here, it's on the Bloomberg Terminal.
LEARN MORE