Democrats Aim to Weaponize Health Bill Against House Republicans
By
Party blankets 50 Republican-held House districts with calls

Campaign targets GOP lawmakers vulnerable in next election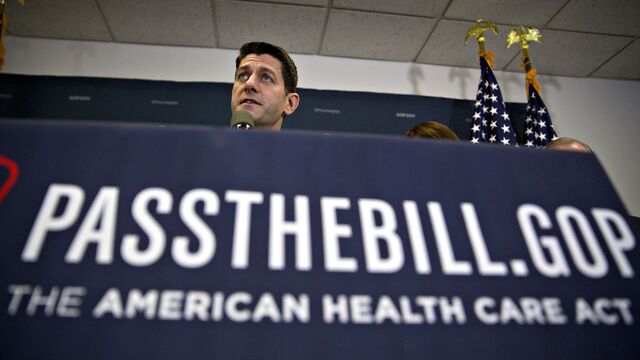 Democrats seized on the House health-care vote as an opportunity to inflict political damage on vulnerable Republicans.
The Democratic National Committee has begun blanketing the districts of roughly 50 House Republicans with targeted emails and robocalls about the bill, urging recipients to call the lawmakers to express opposition to the bill.
"House Republicans are attempting to take away health care from 24 million people with a disastrous bill that would make Americans pay more for less care or lose their coverage," Democratic National Committee Chairman Tom Perez says in the call. He directs listeners to contact information for members of Congress on the DNC website.
It's the first time the DNC has carried out this kind of campaign since Perez became chair of the party last month and reflects the committee's efforts to be a hub of anti-Trump activity.
The DNC's targets align closely with the Democratic Congressional Campaign Committee's list of key districts, and include Martha McSally of Arizona, Peter Roskam of Illinois, Chris Collins and Lee Zeldin of New York, Pete Sessions of Texas, and Barbara Comstock of Virginia.
Democrats also focused on two members of the conservative House Freedom Caucus, which has generally aligned against the bill and was at the White House on Thursday for a final round of negotiations. Among those targeted by the DNC: Rod Blum of Iowa and Alex Mooney of West Virginia. Blum has said he's a no vote while Mooney has not announced his position.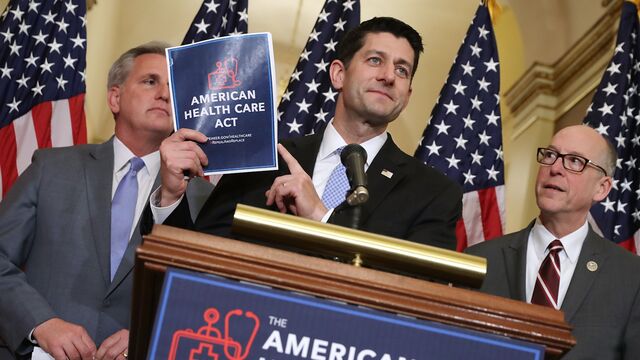 Voters may be receptive to the DNC's message. Fifty-six percent of voters surveyed for a Quinnipiac University poll released Thursday said they oppose the Republican health-care bill, while just 17 percent approve.
Of those surveyed, 46 percent said they'd be less likely to vote for their senator or representative if he or she were to vote for the bill. Nineteen percent of those surveyed said a yes vote would make them more likely to vote for a member and 29 percent said the bill won't matter in their calculus at ballot box.
Before it's here, it's on the Bloomberg Terminal.
LEARN MORE