markets
As U.S. Stock Rally Sputters, European Shares Seen as Bargain
By and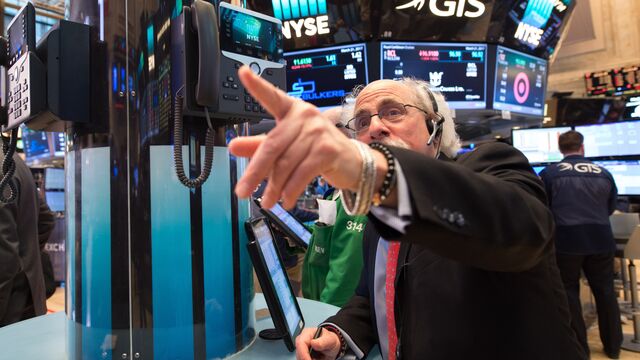 As U.S. stocks experience their first pullback in more than four months amid investor skepticism about high valuations, a better place for bargain hunters may be Europe.
The benchmark Stoxx Europe 600 trades at about 1.8 times book value, and 15 times earnings. In contrast, Wall Street's sharp rally since November has sent the S&P 500 index to valuation levels not seen in more than 10 years, with the index trading at 3.1 times book value and 18 times expected earnings this year.

Euro-zone stocks, shunned by investors over the past year amid worries over the region's political risks, are even cheaper, with the Euro Stoxx 50 Index trading at 1.6 times book value and Italy's FTSE MIB Index almost equal to book value.
The S&P 500's March 16-21 drop was its biggest four-session decline since November. While the gauge's upside seems limited, Europe's improving economic and inflation outlook -- coupled with an expected drop in uncertainty after the French presidential election -- should make European stocks strongly appealing, Societe Generale strategists including Roland Kaloyan wrote in a note on Wednesday.

In Europe, Italy is the best candidate for a re-rating, SocGen strategists wrote. "Italian equities appear particularly attractive in a scenario where euro-zone tail risks fade away and bond yields normalize," they wrote.

For Wolfram Mrowetz, chief executive officer of Italian broker Alisei SIM, Italian stock valuations on paper appear relatively cheap and there is a potential for re-rating, but in practice the country's political situation remains risky. "Italy is and will stay dangerous for the months ahead as political concern will prevail on fundamentals," he said in an interview.
Before it's here, it's on the Bloomberg Terminal.
LEARN MORE