Stock Pickers Can Thank the Fed for the Drop in Correlated Moves
By
No "all or nothing" days so far this year, writes Bespoke

New environment more fertile ground for stock-picking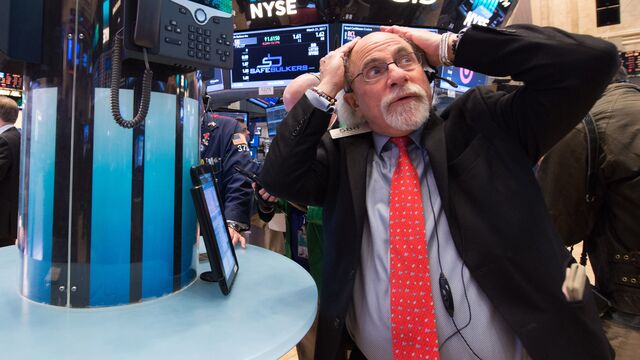 Even during the S&P 500 Index's biggest selloff in five months, lockstep moves in U.S. stocks remained subdued. 
Stock pickers can thank the Federal Reserve for that, says Bespoke Investment Group. 
There hasn't been a so-called "all or nothing" day -- in which the difference between the number of advancing and declining stocks in the benchmark for American equities exceeds 400 -- in 2017, an event that occurred an average 38 times a year during the current bull market, analysts at the Harrison, New York-based firm noted.

The reason for the divergence among U.S. large caps? Mostly it's the Fed accelerating its tightening cycle, with two rate hikes since December signaling the central bank is tapping the brakes as the Trump administration tries to step on the fiscal gas.
"The days of the Fed lifting all boats are in the rear-view mirror, and future gains are going to have to be on the back of companies/sectors showing earnings growth and/or the beneficiaries of regulatory/tax relief," Bespoke wrote in a note to investors.
To be sure, there's a complimentary relationship between pro-growth fiscal policies, which would presumably distinguish more finely between winners and losers among sectors as well as individual companies, and a more aggressive Fed tightening cycle. 
But details on the former have been scarce -- the latter has already appeared.
On Tuesday, for a net 370 stocks declined. The brunt of the selling came in financial shares, which make up almost 15 percent of the index by weighting. Technology shares, the biggest cohort at 22 percent, fell 1.5 percent, giving the selloff a top-heavy nature. The last time there was a "nothing" day was Dec. 28.
Before it's here, it's on the Bloomberg Terminal.
LEARN MORE