Puerto Rico Has U.S. Board's Backing to Redo Utility Debt Deal
By and
Governor says some creditors didn't make adequate concessions

Creditors say it could dash effort to cut island's entire debt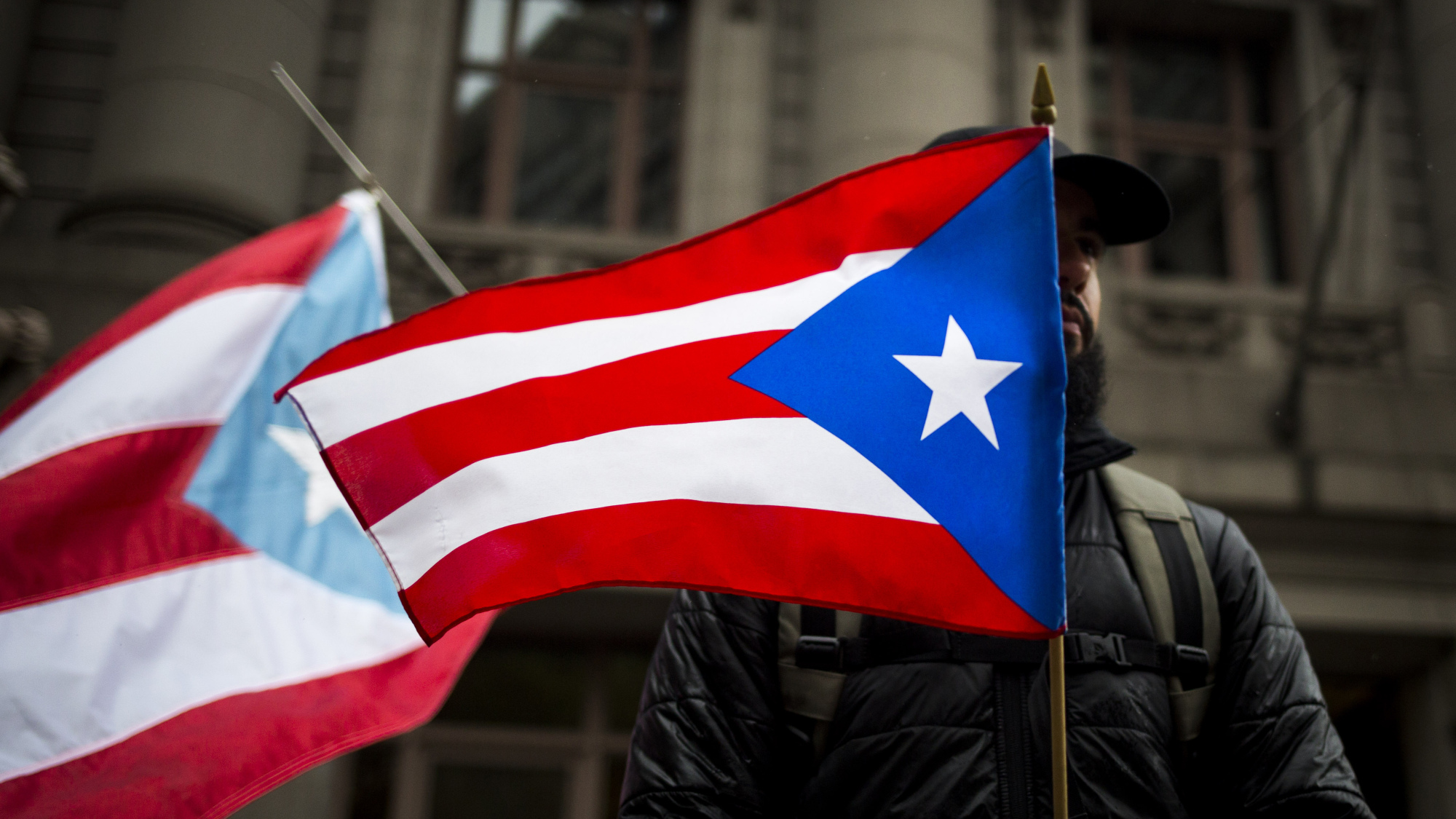 Puerto Rico's U.S. overseers threw support behind Governor Ricardo Rossello's push for deeper concessions in the electric utility's debt-cutting agreement, setting up a clash with creditors who said it jeopardizes the broader effort to restructure the territory's $70 billion debt.
Speaking before a House panel in Washington, Ana Matosantos, a member of the federal board tasked with helping Puerto Rico end its fiscal crisis, said the panel would approve revisions to the 15-month-old deal if the governor presented it to them. Rossello, who took office in January, said he's concerned about the effect the current accord will have on residents' bills.
While "it provides a useful framework for discussion, my administration believes that any consensual restructuring requires modifications," Rossello said at a hearing of a panel of the House Natural Resources Committee.  He said he was concerned about "the failure of certain creditor groups to provide significant concessions."
The conflict over the first and only debt-restructuring deal Puerto Rico has struck underscores Rossello's push for creditors to forgive a large swath of the government's debt, which was issued by more than a dozen agencies and has sometimes competing claims to the island's cash. The difficulty of such an unprecedented step led Congress to install an oversight board and give the island bankruptcy-like ability to have its debt written down in court if creditors balk, significantly strengthening Puerto Rico's bargaining power.
While Rossello said he's interested in reaching voluntary agreements, he said he's willing to use that power to foist losses on creditors if talks fail. "Everything is on the table," he said.
Puerto Rico's bonds have tumbled since last week, when the U.S. overseers approved Rossello's initial blueprint for steadying the island's finances after a series of record-setting defaults. That plan suggested that bondholders face steep losses because it leaves enough cash to cover less than a quarter of the debt payments due from 2018 to 2026, even after the government moves to cut spending and increase revenue.
The hearing came a day after Rossello's administration released a revised proposal for the Puerto Rico Electric Power Authority's agreement, which currently calls for bondholders to forgive 15 percent of what they're owed by exchanging their debt for new securities. Among other things, the governor's proposal sought to eliminate the need for insurers to provide a backstop for the new bonds, which the companies did in return for avoiding losses on debt they guaranteed.
Representatives of bondholders and insurer MBIA Inc. are opposed to revising the deal, which will lapse on March 31 unless it's extended. Stephen Spencer of Houlihan Lokey, an adviser to Franklin Advisers Inc. and OppenheimerFunds Inc., two big holders of Puerto Rico debt, said reopening the utility agreement could adversely affect the island's ability to negotiate with all of its bondholders.
"This deal sets the tone," Spencer said. "It affects the broader restructuring negotiations that Puerto Rico intends to conduct. So we are very concerned about what's happening in Prepa. We're very concerned about the possibility of that deal falling apart."
MBIA, Assured Guaranty Ltd. and Syncora Guarantee Inc. insure utility bonds. Adam Bergonzi, a managing director and chief risk officer of MBIA's National Public Finance Guarantee Corp. unit, told lawmakers the companies would lose hundreds of millions of dollars if forced to accept the same terms as bondholders.
In addition to next week's deadline in the utility accord, Rossello is also struggling to reach an out of court settlement with all of the island's creditors before May 1, when a legal stay that has shielded the island from most lawsuits lapses.
Bergonzi said there's been little headway made.
"As the largest creditor of Prepa, we've had no positive engagement from this administration," he told lawmakers. "We have had zero outreach."
He said until the governor's plan was "blown out yesterday to all the public, we had not seen anything or heard anything about any asks on the part of the governor as to how to improve this transaction."
Before it's here, it's on the Bloomberg Terminal.
LEARN MORE