Poland's Kaczynski Flies to U.K. to Discuss Brexit With May
By and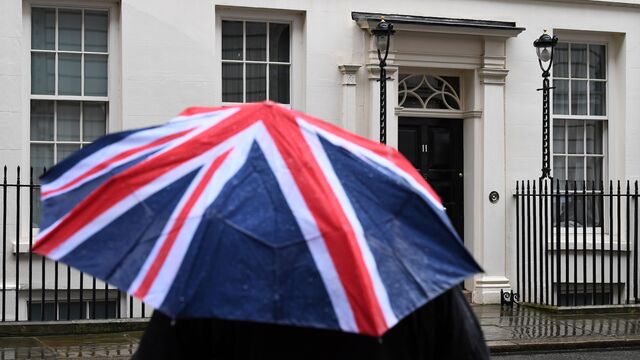 Polish ruling party leader Jaroslaw Kaczynski will discuss Brexit and other topics with U.K. Prime Minister Theresa May in London on Wednesday, her office said.
Kaczynski, who doesn't hold any official government post, is making the visit after European Union countries agreed not to discuss Brexit unilaterally with Britain. His trip comes amid increasingly strained relations between Poland and most of its EU partners. Poland's government, which has been accused by the bloc's arm of "persistent" lapses in upholding the rule of law, has long sought warm relations with the U.K., which it sees as a counterweight to German and French influence.
Polish Prime Minister Beata Szydlo was outvoted 27 to 1 to re-elect her countryman Donald Tusk for a second term as European Council president at an EU summit this month, highlighting the government's difficulties in finding compromise and showing just how far it has departed from the European mainstream. It's not clear what specific issues Kaczynski will discuss with May. Spokesmen for the ruling party, the government and the Foreign Ministry did not immediately answer phone calls seeking comment.
"This is a meeting between the head of the ruling party and its sister party in the U.K.," Deputy Foreign Minister Konrad Szymanski told TVN24 in an interview. "The approaching negotiations will demand intensive contacts," he said, referring to Brexit talks between the U.K. and the EU after May triggers Article 50 later this month.