Geely Seeks to Electrify ` White Van Man' With New U.K. Factory
By
New Coventry factory will make battery-powered taxis and vans

Electric black cabs will start rolling off the line this year
A new Chinese-owned factory in the U.K.'s Midlands region is targeting some of the worst polluters in towns and cities, seeking to sell vans as well as iconic black cab taxis powered by batteries instead of diesel.
London Taxi Co., which is owned by China's Geely Automobile Holdings Ltd., said it would invest an additional 25 million pounds ($31 million) in its new 300 million pound solar-powered factory near Coventry, England that opened on Wednesday.
The extra cash announced on Wednesday will allow LTC to make electric light commercial vans as well as a battery powered version of London's black cab, which is expected to start rolling off production lines later this year.
In the U.K. white vans are identified with their working-class drivers who command wages in the middle of Britain's income scale with jobs as plumbers, tradesmen and electricians. Like black cab drivers, they are often self-employed and don't always have the money to buy newer, less polluting vehicles.
The U.K. has one of Europe's largest diesel fleets after its drivers were encouraged to switch from gasoline because diesel has more range and emits less carbon dioxide. What they weren't always told is that diesel cars spew more nitrogen dioxide than gasoline vehicles, which the European Environment Agency blames for increased respiratory conditions and cardiovascular disease. Volkswagen AG's scandal over U.S. emissions helped raise awareness about diesel's health impacts of diesel.
Taxis and vans are being targeted in London Mayor Sadiq Khan's campaign to get rid of the dirtiest diesel fueled vehicles. From January 2018, all new taxis will need to be zero-emission capable. Without switching to electric motors, London's 23,000 diesel-powered taxis would spew about a fifth of central London's nitrogen oxide emissions in 2020, according to the mayor's office.

Congestion from delivery vehicles rose 3.4 percent from 2008 to 2014, driving pollution levels past European Union limits. London expects van traffic to rise another fifth in the next fifteen years because of online shopping deliveries.
"This is going to be the future-proofed 'white van' that people have been waiting for," said Chris Gubbey, chief executive of LTC in a statement.
The factory at the Ansty Technology Park is currently able to produce as 20,000 vehicles and is fitted with 850 square meters (9,149 feet) of solar panels to provide electricity as well as 20 charging points for electric vehicles, according to LTC.
The new taxi will go on sale in London in the fourth quarter and globally in early 2018. Geely last year drummed up interest in other European capitals including Paris and Berlin that are also suffering toxic smog levels. The van will be the second vehicle model to come off the production line.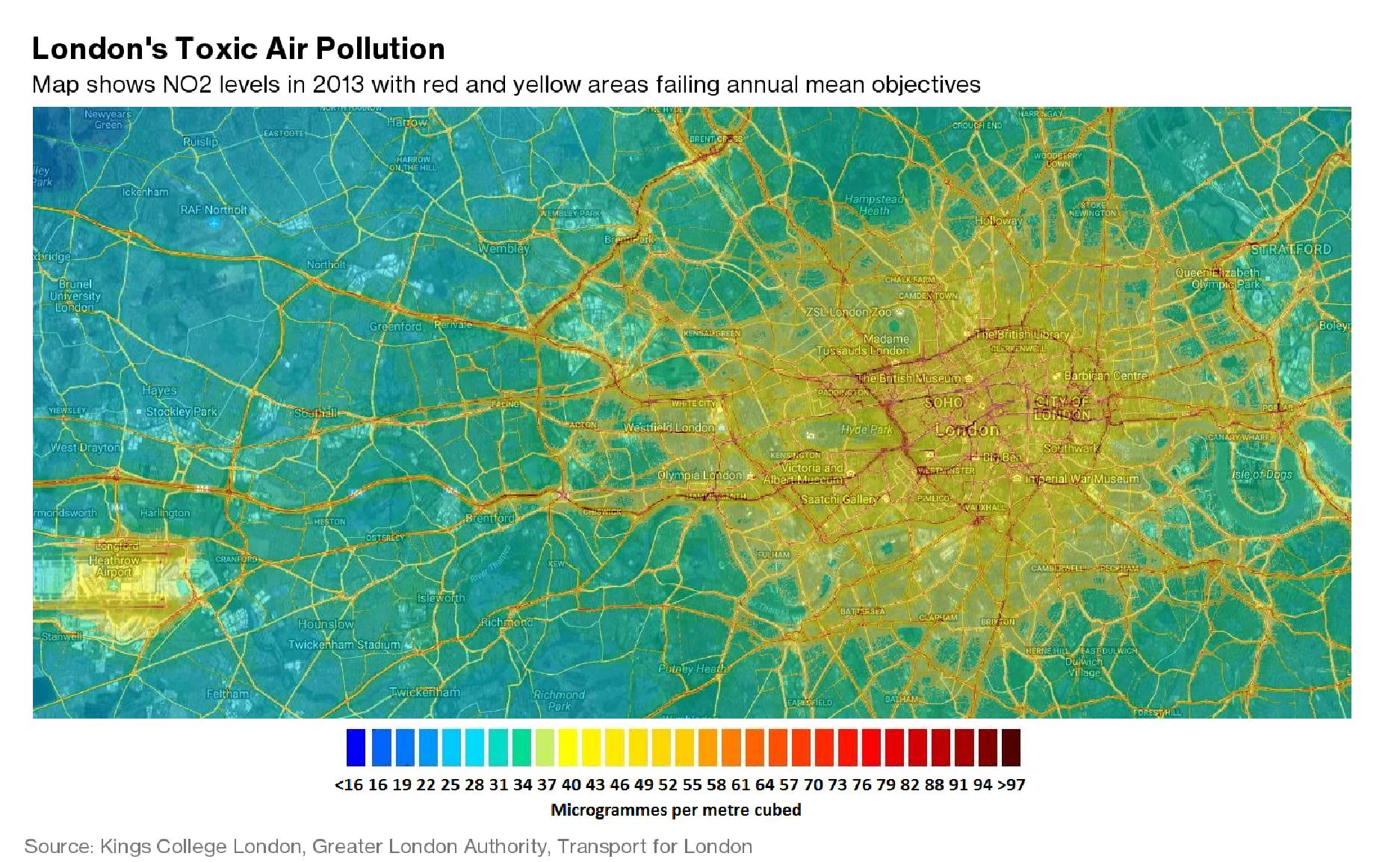 "The opening of our new plant sets a number of records," said Carl-Peter Forster, chairman of LTC. "It's the first brand new automotive manufacturing facility in Britain for over a decade, the first dedicated electric vehicle factory in the U.K., and the first major Chinese investment in U.K. automotive."
For a QuickTake explainer on cleaner cars, click here
While a final price for the taxi hasn't been set yet, Geely says it will be "highly competitive," with lower fuel costs than those running on gasoline or diesel. London's transport authority and the U.K. government have said they will provide drivers with grants of as much as 7,500 pounds for switching to a low emission taxi.
Before it's here, it's on the Bloomberg Terminal.
LEARN MORE