Spain Insists U.K. Agree Brexit Bill Before Free-Trade Talks
By
Deputy minister says Barnier has Spain's full backing in talks

Defending European project is Spain's priority, Toledo says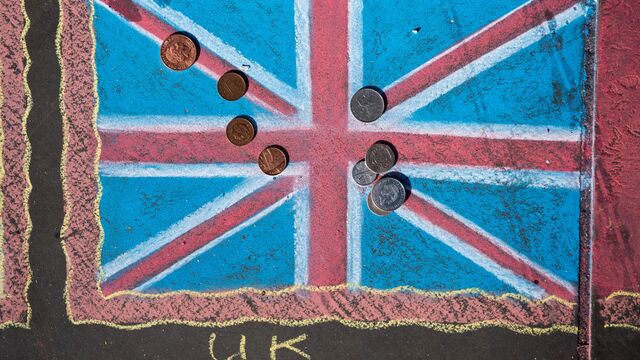 The U.K. government needs an outline deal on how much it will pay on leaving the European Union before any talks on a possible trade agreement can begin, Spain's deputy minister for European affairs said.
"Before starting to negotiate the future framework of the relationship between the EU and the U.K., we have to agree at least the basic principles of the financial implications of the exit agreement," Jorge Toledo said in Madrid Tuesday.
Toledo pushed back against British efforts to open up divisions between the other EU members as the bloc prepares a mandate for its top negotiator Michel Barnier. He said that Barnier has Spain's full support in representing the interests of all the other 27 EU states.
While it's in Spain's interest to avoid disrupting its close economic links to the U.K., protecting the European project is a priority for the government in Madrid, Toledo said earlier at a conference in the capital.
"We can't allow the U.K. situation outside of the European Union to be as good as or better than it was within the European Union," said Toledo, who previously was an adviser to Prime Minister Mariano Rajoy, focused on European affairs and the Group of 20 nations. "If that was the outcome, it would spell the end of the European project."
Britain should be charged about 60 billion euros ($64.9 billion) when it leaves the EU, Austrian Chancellor Christian Kern said last month. Some U.K. ministers are urging Chancellor of the Exchequer Philip Hammond to cap the exit payment at 3 billion pounds ($3.7 billion), the Times reported Tuesday.
"There are a lot of aspects of the negotiation that we would regard as a zero-sum game, " said Toledo at the conference. "All that the U.K. doesn't pay on exit, we will have to pay. In particular, Spain would have to cover about 10 percent."
EU leaders will probably approve an outline plan for the negotiations at an extraordinary summit late April 29. British Prime Minister Theresa May is due to notify the EU of the U.K.'s intention to leave on March 29.
"It's a very important moment because all the red lines that the 27 states have should be approved by then," said Toledo.
Before it's here, it's on the Bloomberg Terminal.
LEARN MORE