Jefferies, Bellwether for Big Banks, Rides Trading to Profit
By
Fixed-income, equities trading generate six times more revenue

Fees taken from underwriting securities more than double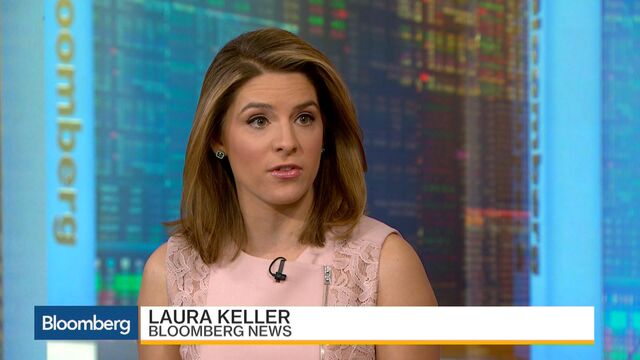 Jefferies Group, burned worse than its peers by market turmoil at the start of 2016, generated six times more revenue from trading in this year's fiscal first quarter and returned to profit for the period.
Results at Jefferies, the New York-based investment bank, are closely watched for signs of how bigger Wall Street firms may fare when their quarters end a month later. The blowout performance compares with more tempered forecasts from banks including JPMorgan Chase & Co., which said in late February that trading revenue would be "modestly" higher in the first quarter. Citigroup Inc.'s finance chief, John Gerspach, predicted this month that the business would rise at a "low double-digit" pace.
Trading's been getting a jolt in the past four months as investors reconsider their bets on stocks and bonds in the wake of two Federal Reserve interest-rate hikes and the U.S. election, which overturned expectations for economic and regulatory policy. Wall Street already started showing the benefits at the end of the fourth quarter, and shares of Jefferies's parent, Leucadia National Corp., have surged 40 percent since the election.
It was a welcome departure from early 2016, when profit at each of the five largest firms fell and one analyst branded the period "a quarter to forget." Volatile stock markets, plunging commodity prices and persistently low interest rates prompted many customers to pull back from markets, leading to results that Jefferies Chief Executive Officer Richard Handler said left him "humbled."
Profit Returns
The downturn resulted in a $167 million loss in the three months through February of 2016, compared with net income of $114 million in this year's fiscal first quarter, according to a statement Tuesday. The 2017 figures include a $32 million tax benefit tied to earnings brought home from foreign subsidiaries.
Revenue from trading soared to $378.6 million. The fixed-income business, overseen by Fred Orlan, took in $221.9 million, up from $56.8 million in the previous year. Stock trading, led by Peter Forlenza, rose to $156.7 million from $1.7 million.
"Jefferies's success to some extent is dependent on the opportunities provided by the market -- and opportunities in the first quarter were good, but not great," David Havens, a credit analyst at Imperial Capital, wrote in a note to clients. Last year, the firm's balance sheet was "bombarded by the sharp sell-off in corporate credit," he said.
Expenses excluding interest rose 22 percent to $671.3 million as pay for employees jumped almost 32 percent to $460.2 million and non-compensation costs increased 6 percent. Interest expense climbed 10 percent to $214.2 million. The firm eliminated 120 jobs since last year, leaving 3,319 as of Feb. 28.
Investment-banking revenue increased 77 percent to $408 million as capital-markets revenue more than doubled to $224.2 million. Income from underwriting new stocks increased 40 percent to $61.6 million while fees from new debt ballooned to $162.6 million, almost three times more than a year earlier.
High Yield
Banks underwrote almost $17 billion more in deals for corporate-bond clients this year through March 20, excluding self-led transactions, as issuers rushed to borrow ahead of expected higher interest rates, according to data compiled by Bloomberg. In high yield, the sliver of the bond market where Jefferies is most active, lenders helped companies issue 75 percent more debt, the data show.
Fees from advising on deals rose 42 percent to $183.8 million from a year earlier, the biggest increase for the period since 2014. Compared with the prior quarter, fees from the advisory business, run by Ben Lorello, fell 18 percent. The value of pending and completed deals through March 21 dropped 7.2 percent from the same period last year, according to data compiled by Bloomberg.
Jefferies's newest bond, the $750 million of 4.85 percent notes due 2027, traded at 101.7 on March 20, according to Trace, the bond-price reporting system of the Financial Industry Regulatory Authority. The yield was 4.6 percent.
Leucadia shares rose less than 1 percent to $26.30 at 9:50 a.m. in New York.
Before it's here, it's on the Bloomberg Terminal.
LEARN MORE