Carney Says BOE Has Learned Lessons From Hogg's Error
By and
BOE exceeded minimum response, but didn't force Hogg to resign

Banking regulation has made progress since financial crisis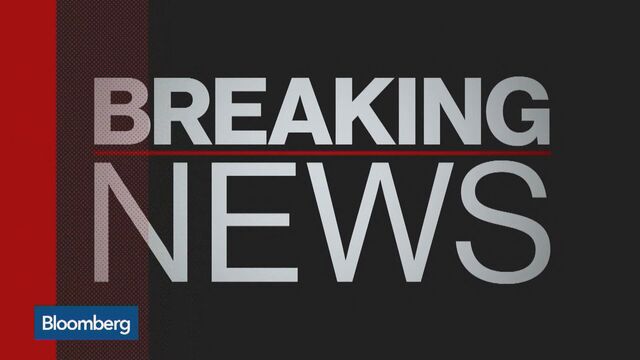 The Bank of England has learned the lessons from the sudden resignation of Deputy Governor Charlotte Hogg after she failed to disclose a potential conflict of interest, Governor Mark Carney said.
"For those who have questioned whether we 'get it,' we do," Carney said at a panel on banking ethics in London on Tuesday. "We were clear upfront that there must be consequences for both her and the bank."
Hogg resigned this month after only a few weeks on the job after her testimony to lawmakers revealed that she had not told the U.K. central bank that her brother works for Barclays Plc, which the BOE is partly responsible for regulating. Carney's remarks also made clear that the bank didn't ask for her resignation; that was her decision after Parliament's Treasury Committee said she didn't meet the highest standards.
Carney said the BOE did more than the minimum it would expect of a commercial bank in similar circumstances. Hogg was formally warned, waived a salary increase and had some of her responsibilities as chief operating officer assigned elsewhere. The BOE also changed reporting lines and started a review of the incident, the results of which will be made public.
The BOE's response was proportionate, and the bank doesn't want to allow recent events to scare senior managers, "drive compliance underground" or make it harder to find candidates for senior roles, Carney said.
Social License
The governor outlined a series of measures designed to address the "crisis of legitimacy" in the banking sector in the eyes of the public, which has overshadowed the "immense progress" in regulation that has made banks safer and forced bankers to behave more responsibly.
"Repeated episodes of misconduct have called the social license of finance into question," Carney said. "The scale of these shortcomings is why the Bank of England has been pursuing a series of measures to convert ethical drift into ethical lift."
Deferring bonus pay for seven years and requiring banks to provide honest references for staff when they move firm are among reforms that have helped deter misconduct, Carney said. The senior managers regime -- which assigns specific responsibilities to financial executives and board members and could result in them being jailed if the firm goes bankrupt on their watch -- is showing "encouraging signs it is making a difference."
Before it's here, it's on the Bloomberg Terminal.
LEARN MORE