Brexit Bulletin: Strike a Pose
EU leaders are already making clear how May loses leverage once the exit process starts.
By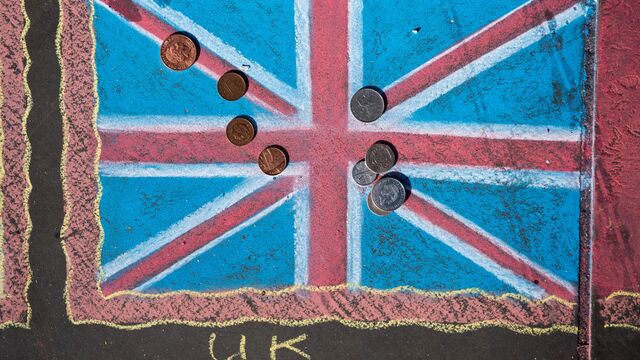 Sign up to receive the Brexit Bulletin in your inbox, and follow @Brexit on Twitter.
As Theresa May's photo shoot with Vogue was being released, European Union leaders were busy adding the final touches to their negotiating stance.

That was after the prime minister's office announced on Monday that she'll trigger two years of Brexit discussions on March 29.
The EU's initial plan appears to keep the U.K. waiting, in an early example of how May loses leverage as soon as she invokes Article 50.
While EU President Donald Tusk reiterated he will respond within 48 hours, the EU's other 27 governments scrapped plans to meet on April 6 to discuss the negotiating guidelines for the European Commission's negotiator Michel Barnier. Instead, they will convene later in April or the month after and might not even fully engage until June.
Realism Recommended
When talks do begin, the message of Monday was that the British need to be realistic.
May needs "realism on the sequence of things, realism on the price it's going to cost, realism on the complexity and so the time needed, because up to now I've missed this very much from the U.K. government," Dutch Finance Minister Jeroen Dijsselbloem said.
Polish government spokesman Rafal Bochenek reiterated the EU view that Britain "shouldn't be better off than EU members after Brexit," while Irish Finance Minister Michael Noonan questioned May's ambition to get both a divorce and a trade deal wrapped up in two years.
"My view is that it will take longer than that," he said. "I would envisage a transition period to get Europe and the U.K. across the line to a new relationship."
Ready for a rough ride, British Brexit Minister David Jones said the government is making contingency plans in case talks collapse without a deal, though he insisted he's expecting a successful negotiation. The Times also reported that Brexit-supporting Cabinet ministers want Chancellor of the Exchequer Philip Hammond to cap the U.K.'s exit bill at £3 billion. Jones said he welcomed an "extremely helpful" recent report that said Britain could legally quit the bloc without stumping up anything. 
Perhaps sensing what's to follow, German Finance Minister Wolfgang Schaeuble said that he was "pale, but composed" on hearing of May's decision.
For what comes next, check out our QuickTake Q&A. For what's already happened, see our comprehensive Brexit timeline. And here's where banks are thinking about relocating.
On the Markets
The pound fell shortly after May named the date for beginning the withdrawal, ending the day down 0.3 percent at $1.2358.
While Morgan Stanley doesn't expect such a decision to come as a shock for markets, and favors buying sterling with a target of $1.29, Goldman Sachs thinks the activation of Article 50 will trigger difficult trading conditions.

Beating the Economic Crunch
Economists have made the pollsters who failed to predict the result of last year's referendum look good.
Since the June vote, economic growth has defied forecasts for two quarters of contraction and then weak expansion in 2017. Economists now still see a slowdown, but a gentler one as demonstrated by a series of charts compiled by Bloomberg's Fergal O'Brien and Harumi Ichikura.
They look at why the economists got it wrong on growth, while acknowledging they were right in anticipating a pickup in the pace of inflation.

Meanwhile, the Confederation of British Industry reports on Tuesday that export orders at U.K. factories jumped to the highest level in more than three years this month.
Brexit Bullets
In French presidential debate, candidate Marine Le Pen says the results of Brexit are "fantastic." Opponent François Fillon replies they're not out yet
FBI Director James Comey says Russia would like to see more Brexits
A quarter of British companies with fewer than 250 employees would be "genuinely deterred" from trading with the EU if tariffs are imposed, according to a survey by the Federation of Small Business
More than 70 lawmakers accuse the BBC of bias over Brexit
London bankers need to quickly come clean on Brexit costs, says Lionel Laurent of Bloomberg Gadfly 
George Magnus writes for Bloomberg View that U.K. investors have too much faith in the government
Volkswagen trucks unit says it has been able to push through 7 percent price increases to account for currency moves
JPMorgan economists reckon leaving EU without a trade deal would mean an 18 percent drop in Britain's services exports 
England's move to impose funding limits on new medicines will hinder the introduction of innovative treatments, eroding the nation's attractiveness after Brexit, a drugmakers' lobbying group said
Brazil's meat crisis shows U.K. trade deals after Brexit must uphold high standards of British food production, says National Farmers Union
And Finally…
When the world's largest asset manager announced it was setting up a global hub in Budapest this year, it was inundated by applicants from an unlikely place: London.
Those interested in leaving Europe's top banking center for the Hungarian capital made up a third of aspirants, said Melanie Seymour, managing director in Budapest for BlackRock Inc., which manages more than $5 trillion.
As Zoltan Simon reports, following years of brain drain in which elite graduates fled ex-communist nations for higher paying jobs in the West, the region now has more to offer. Companies, including Goldman Sachs in Poland and Pfizer in the Czech Republic, will contribute to a more than tripling of the finance, legal, research, design and other positions in the region to 1 million by 2025, according to the Association of Business Service Leaders.

For more on Brexit follow Bloomberg on Twitter, Facebook and Instagram, and see our full coverage at Bloomberg.com