markets
ED&F Man Expands Grains Trading From Black Sea Region to China
By
Kiev office to open this week, China team based in Shanghai

Other grains traders are shrinking as profit margins decline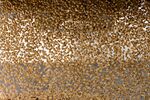 ED&F Man Holdings Ltd., a 230-year-old trader known for hauling sugar and coffee around the world, is expanding its grain trading business in the Black Sea region and China.
The company is opening an office in Kiev this week after expanding about a year ago into Ukraine and Russia, the world's largest wheat exporter, said Jan Kees van der Wild, head of commodities at the London-based trader. ED&F Man is also targeting the grain business in China, the top soybean market, for the first time with a team based in Shanghai, he said.
The trader, which entered the grains business in 2015, is one of the few companies in the industry expanding. Lower prices and smaller profit margins reduced earnings for agriculture trade houses, forcing many to scale back their ambitions. Archer-Daniels-Midland Co. has shaken up its commodities trading and several senior executives have departed. Cofco Corp. will focus on supplying China and BayWa AG, a German trader, is cutting back its export unit.
"We had a wish expressed from our customers to handle more commodities," van der Wild said by phone on Monday as he headed to Kiev. "We found teams available to operate in niche markets that complement our structure."
Black Sea
The Kiev office will have 12 to 15 people trading grains, sugar and molasses, he said. Sugar traders that were handling the Black Sea business from London will move to Kiev and the grains team will transfer from Odessa. ED&F Man's team in the Black Sea employs about 20 people in Russia.
"We focus on origination directly from the farmers," van der Wild said, adding that grains were supplied in smaller ships, known as coasters, to the Middle East and North Africa.
In China, six grain traders will share an office with the sugar team in Shanghai. They will focus on domestic and import markets as demand continues to grow. Chinese soybean imports went from almost nothing to 87 million tons in the span of 20 years, he highlighted.
"Domestic consumption will increase and we need to play a part in that market, both sugar and grains as well as molasses," he said. ED&F Man entered the pulses market earlier this year by buying Maviga Plc.
Before it's here, it's on the Bloomberg Terminal.
LEARN MORE