Brexit Bulletin Extra: May to Trigger Article 50 Next Week
Brexit is coming. And now we know when.
By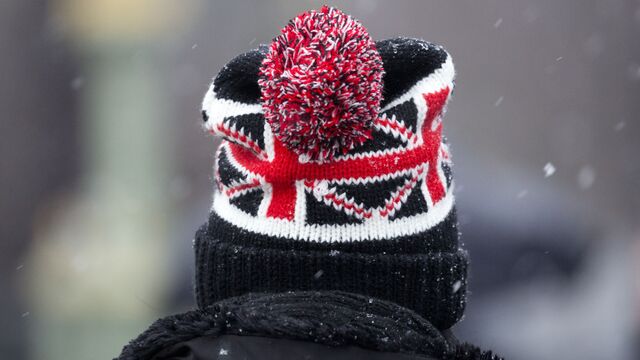 So, it's official: Brexit will start next Wednesday, March 29, 2017.
After 40 weeks of topsy-turvy politics since the referendum vote last June, Prime Minister Theresa May will pull the trigger by invoking Article 50 of the Lisbon Treaty. Once the European Union is formally notified that the U.K. intends to leave the bloc, a two-year countdown will begin. 
During those two years British government and EU officials will lock horns over the terms of divorce. The relationship between Britain's Brexit Secretary David Davis and Michel Barnier, his opposite number from the European Commission, will be crucial.
There is a lot at stake, as Tim Ross and Ian Wishart write for Bloomberg today: Can Britain – the world's sixth biggest economy – regain powers over immigration and lawmaking without derailing trade with its largest market or threatening London's status as the region's leading financial center? England's 310-year-old union with Scotland is also in jeopardy, while the border separating Northern Ireland -- a U.K. province -- from the Republic of Ireland could become a hard one.
"We are on the threshold of the most important negotiation for this country for a generation," Brexit Secretary David Davis said in a statement. "The government is clear in its aims: a deal that works for every nation and region of the U.K. and indeed for all of Europe – a new, positive partnership between the U.K. and our friends and allies in the European Union."
The pound slumped after the announcement, dropping 0.23 percent to the day's low of $1.2367, before recovering slightly. Earlier this morning it touched $1.2436, the strongest level this month. 
Q&A: What Comes Next Once Article 50 Is Triggered?
It's hard to say with any certainty what the shape of things will be at the end of the process. May and her government ministers continue to insist that the U.K. will make a success of Brexit, emerging with favorable terms from the negotiations and ensuring continued access to the single market.
Their counterparts within in the EU take a rather different approach. Few, if any, have held out the prospect of a sweet deal for Britain. In the words of Commission President Donald Tusk back in October:  "There will be no cake, just salt and vinegar."
Today, Tusk's response gave little away:

Before we look too far ahead, how about a reminder of everything that's happened since the referendum? Bloomberg's Brexit Editor Simon Kennedy has compiled what is surely the definitive timeline of the past nine months.
For live updates follow @Brexit, and keep up with Bloomberg on Facebook and Instagram.