markets
South Korean Corruption Trial Brings Lotte Family Together
By
Patriarch, 94, three children due in Seoul court on Monday

Outcome could determine succession at $81 billion conglomerate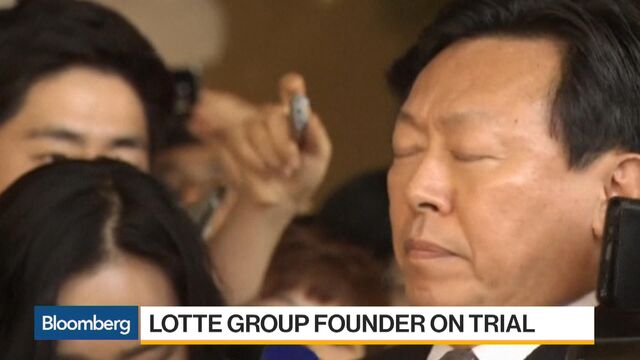 One of corporate South Korea's most powerful families is set to be seen together for the first time in years on Monday. The occasion: a trial of criminal charges against Lotte Group founder Shin Kyuk-ho and his three oldest children.
The Seoul Central District Court is scheduled to begin the proceeding at 2 p.m. after indicting the four in October on charges ranging from embezzlement to fiduciary breaches amounting to about 280 billion won ($247 million).

A Shin family reunion is rare because the 94-year-old father has ceded control of the business empire he built, while his two sons have been vying in a power struggle and daughter Shin Young-ja was sentenced to three years in prison in January for embezzlement and breach of trust. Monday's trial will be the first time all four face the court together to answer questions about whether they were involved in white-collar crime at a conglomerate that had revenue of $81 billion last year.
The outcome of the trial may tip the scale in the sibling rivalry at the sprawling conglomerate with businesses in hotels, theme parks, duty-free shops, chemicals and assets including Guylian Belgian chocolates and New York's Palace Hotel. While Chairman Shin Dong-bin, 62, had rallied executives against brother Shin Dong-joo, 63, to consolidate control of the flagship company based in Japan, the older brother told Bloomberg News late last year that he's confident he would win control of the group and clear his name in court.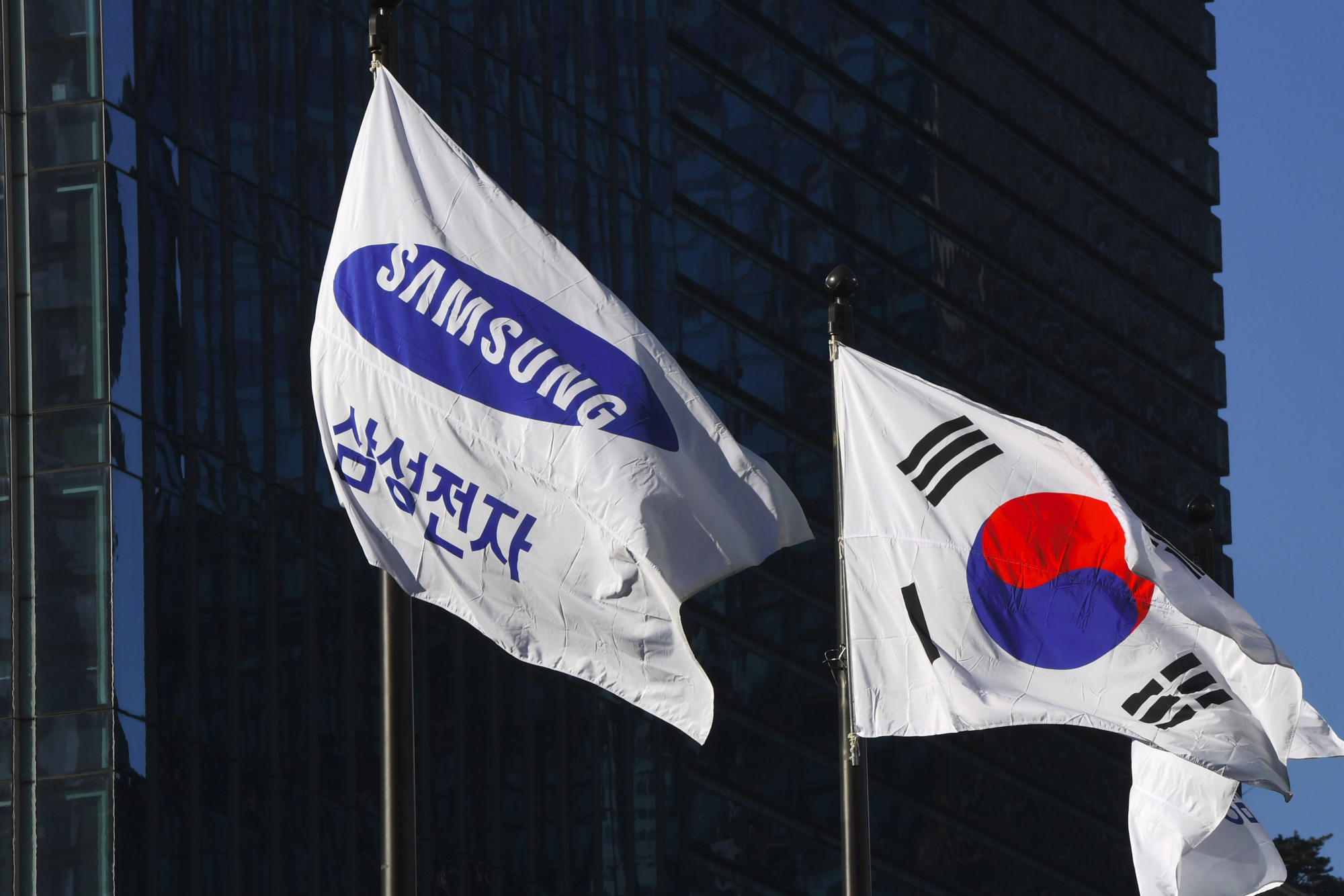 "If Shin Dong-bin is convicted, it may be a chance for Shin Dong-joo to raise his voice over his management rights," said Chung Sun-sup, who runs corporate researcher Chaebul.com, a website that tracks news on South Korea's dominant conglomerates, also know as chaebol. A change in leadership of Lotte could potentially come from Tokyo-based Lotte Holdings Co., which controls the conglomerate's scores of businesses and has so far backed Shin Dong-bin, Chung said.
Family Reunion
Shin Kyuk-ho, Shin Dong-bin and Shin Dong-joo have denied wrongdoing through representatives following their indictments. Spokesmen for Shin Kyuk-ho and Shin Dong-joo confirmed they will attend the trial, while a Lotte Group official said Chairman Shin Dong-bin will also be present. Shin Young-ja is in prison and could not be reached for comment. The Seoul prosecutor didn't answer a call made outside of office hours.
Seo Mi-kyung, the founder's common-law wife who has been living in Japan, will also attend the trial, according to Yonhap News, after the court earlier said it would issue an arrest warrant if she doesn't turn up.
Read more on the billionaire Shin's corporate sibling rivalry here.
The Shin family trial is unfolding amid unprecedented political and corporate turmoil in South Korea, where former President Park Geun-hye was impeached in an influence-peddling scandal that enveloped some of the country's most powerful business leaders and has led to the indictment and ongoing trial of Jay Y. Lee, Samsung Electronics Co.'s vice chairman and presumed heir to the helm of Samsung Group, the country's biggest conglomerate. Shin Dong-bin has had to answer allegations from parliament in a separate case that Lotte gave bribes to foundations controlled by Park confidante Choi Soon-sil, an accusation the Lotte Group denies.
The swirl of allegations and boardroom maneuvering by the siblings have sidetracked the Lotte Group, delaying a multi-billion-dollar share sale by a hotel unit and prompting the withdrawal of a bid for chemicals-maker Axiall Corp. More recently, Lotte has borne the brunt of retaliation from China over the conglomerate's decision to provide some land for U.S. deployment of a missile defense system in South Korea. Chinese authorities have suspended some Lotte Mart stores in the mainland because of alleged fire-safety violations, while a venture with Hershey Co. has been told by Chinese authorities to stop production for a month.
QuickTake Explaining Thaad, and Why It So Bothers China
"Being at the center of this crisis, Lotte is likely to have difficulties in growing its business in Korea and overseas for a while," said Chung of Chaebul.com.
'We Should Be United'
In Monday's trial, Shin Kyuk-ho and Shin Young-ja face charges of tax evasion, embezzlement and breach of fiduciary duty, while Shin Dong-bin is under indictment for embezzlement and fiduciary breach. Shin Dong-joo faces one count of embezzlement.
For Shin Dong-joo, the crises at Lotte are representative of what he says are management's missteps. His message for his estranged brother:
"You'd better apologize to my father and come back to Shin family,'' Dong-joo said in the interview last year. "As a family, we should be united.''
(
Updates with Yonhap report in sixth paragraph.
)
Before it's here, it's on the Bloomberg Terminal.
LEARN MORE