business
Your Evening Briefing
Here are today's top stories.
By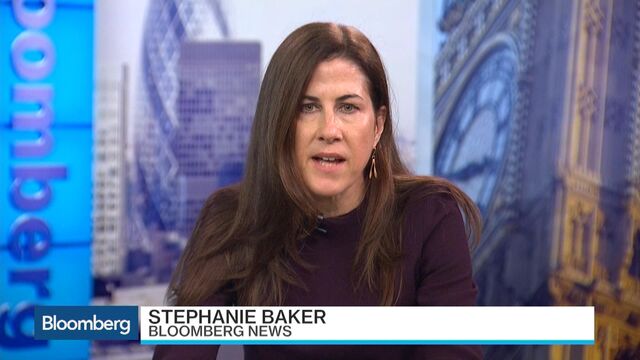 Want to receive this post in your inbox every afternoon? Sign up here.
Good afternoon. As one European leader was denied a handshake with President Trump after traveling to the White House to meet with him, another European nation looked for an apology for Sean Spicer's comments. Special relationships are often delicate, too. —Megan Hess
President Donald Trump said his administration isn't to blame for allegations he was spied on by British intelligence, and declined to step back from his claim that his predecessor, Barack Obama, put him under surveillance. "We said nothing. All we did was quote a certain, very talented legal mind," Trump said, referring to a claim by a Fox News commentator. White House press secretary Sean Spicer had repeated the claim on Thursday, angering the U.K. government.
Rex Tillerson won't rule out a preemptive strike on North Korea. The Secretary of State said the U.S. is considering "all options" to counter North Korea's nuclear threat while criticizing China over moves to block a missile-defense system on the peninsula. "Let me be very clear: this policy of strategic patience has ended," Tillerson said during his trip to South Korea. Hours later, Trump said on Twitter that North Korea was "behaving very badly."
Too many people are going to New Zealand, and that's a problem. Its tourism boom is stretching infrastructure to a breaking point. With 3.5 million short-term arrivals last year — 480,000 more than had been projected only two years earlier — a lack of capacity may end up harming the nation's biggest foreign exchange earner. New Zealand has become the preferred escape for the ultra rich as they seek a haven from global political uncertainty.
Tesla's $169 million battery play is just the beginning. Last week, Elon Musk wagered he could address South Australia's energy crisis with 100 megawatts of batteries installed in 100 days or less—"or it's free." The audacious deal hatched on Twitter may start a new wave of electricity storage for cities, regions, and nations. An analysis by Bloomberg New Energy Finance finds that such a deal wouldn't only alleviate South Australia's blackouts, but would be profitable.
The Dutch elections changed the Netherlands. In the 2012 election, the Labor Party took almost all of the big cities in the Netherlands while Prime Minister Mark Rutte's Liberal Party emerged as the largest. This year, there was not a single Labor victory in any of the 388 municipalities after the party suffered the biggest rout in Dutch electoral history.
Cape Town has 100 days before it runs out of water. After two years of the least rainfall on record, the average level of the six main dams that supply the city of 3.7 million people has dropped below 30 percent, one of the lowest levels on record. Even if the supply stretches until the winter rainy season starts in May or June, heavy downpours may be needed to avert outages over the next two years in the crown jewel of South Africa's tourism industry.
The hottest place to live is… a remodeled shipping container. A startup called Boxouse sells solar-powered mobile homes equipped with Alexa and, soon, a smart toilet. The homes, which are made from shipping containers, cost up to $49,000 for a "deluxe" edition.

Before it's here, it's on the Bloomberg Terminal.
LEARN MORE