Source: Ngai Tahu Tourism
Your Evening Briefing
Here are today's top stories
Bloomberg News
The evening briefing will soon be available in your inbox every day. To be among the first to get it, sign up here.
Too many tourists are flocking to New Zealand, and the country's infrastructure is being stretched to the breaking point. Hotels are packed, toilets and car parks are bursting under the strain, and scenic routes are congested. Visitor numbers are forecast to reach 4.5 million by 2022, almost matching the country's population. Halfway across the world, Iceland also is grappling with the perils of popularity. The country, known for its unspoiled glaciers and Northern Lights trips, is considering imposing tourism taxes. Traveling to popular destinations may be about to get more expensive. —Kristine Servando
Singaporeans are becoming Uber drivers to dodge high car prices. In a country where buying an SUV can cost more than picking up a new BMW M3 sports sedan in New York, some savvy motorists are becoming part-time Uber drivers, renting cars and working for a few hours a day to offset the cost. Then, the rest of the week, they've got a car for personal use without having to pay tens of thousands of dollars for an ownership permit.
Don't bet against Hong Kong's billionaire property tycoons, even if an upcoming election yields a leader with a tough stance on reining in soaring home prices. The city's super-rich have weathered policy shocks well. After a short-lived dip over ramped-up real estate restrictions, property stocks have bounced back and so has the wealth of billionaires, including Li Ka-shing and Lee Shau Kee.
The man behind Qantas's quantum leap has a one-word lesson for Cathay — adapt. That strategy has worked for Qantas CEO Alan Joyce, whose restructuring effort—axing unprofitable routes, cutting jobs and partnering with ex-nemesis Emirates—saw Qantas's stock triple in value in three years. Cathay's stock has gone from bad to worse over the course of three CEOs.
If you want to land a job, head to Tokyo, which has more than two openings for every job seeker. The low birth rate and slowly recovering economy are keeping the nation's job-to-applicant ratio at a 25-year high. Small companies are worst hit by the shortage of workers, but even some better-known employers are gradually changing their rigid hiring and employment practices. Some are even beginning to consider hiring foreigners.
Trump wants to slash foreign aid. In line with his call to put America first, the U.S. president has called for "deep cuts" to foreign assistance, such as a 28.5 percent funding reduction from fiscal 2016 for international programs. Afghanistan, by far the biggest recipient of U.S. funding, stands to lose the most from Trump's proposed cuts. Here are the other countries that have reason to worry.
Myanmar has a new struggle: keeping investors happy. Some of the initial euphoria for one of the world's last frontier markets is waning. Foreign investment has slowed from a record $9.4 billion in the year through March 2016 to about $5.8 billion for the current fiscal year. Still, with the World Bank forecasting growth of about 7 percent per year through 2019, there's reason for guarded optimism.
Here are 35 must-try cocktails from around the world. You can find a memorable place to have a drink in just about any city in the world. Sometimes the atmosphere of a establishment can turn a good drink into a great one—and sometimes the quality of a drink transcends its environment. For these cocktails, we found both: great drinks in  great bars.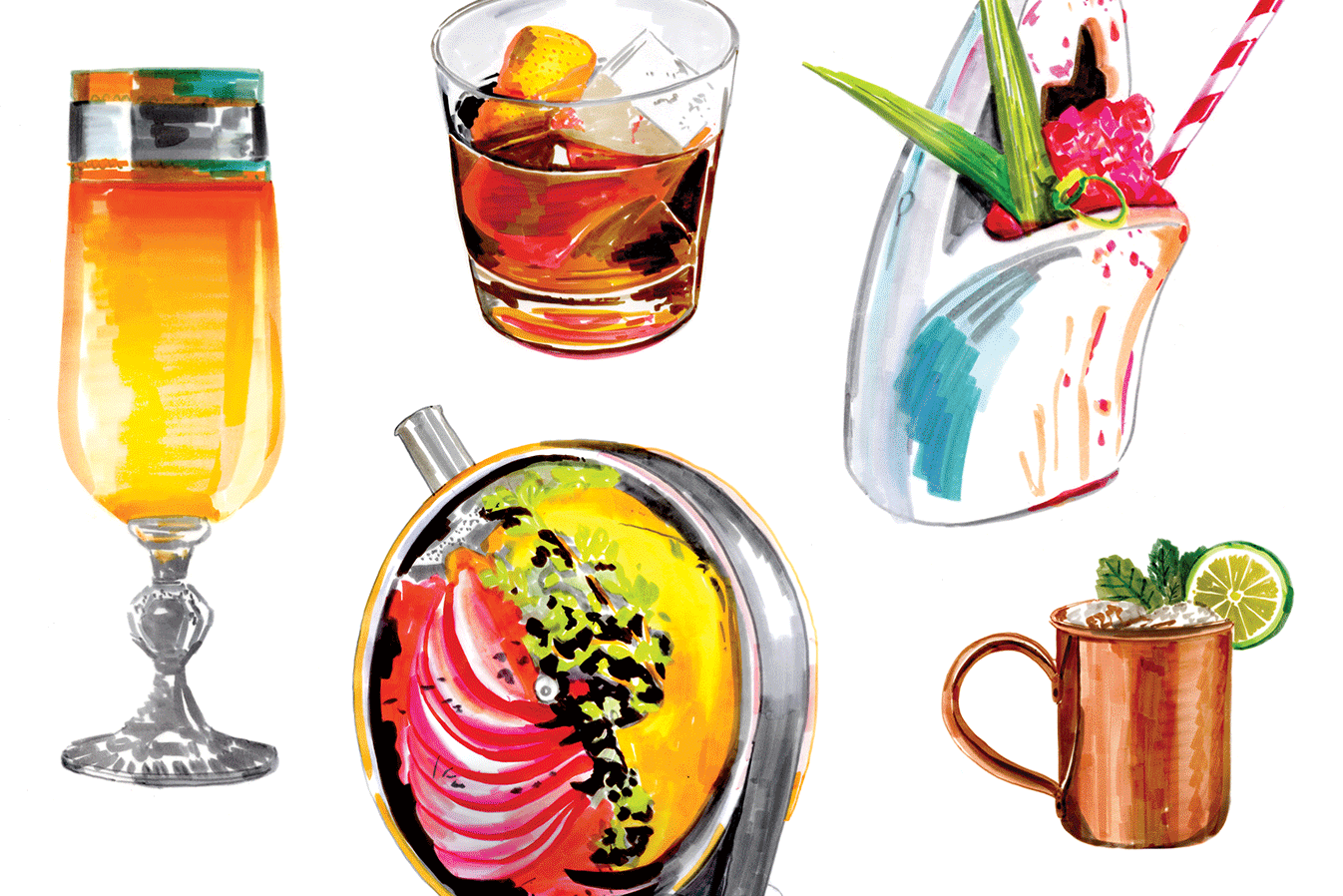 Before it's here, it's on the Bloomberg Terminal.
LEARN MORE