markets
How the Election Changed the Netherlands
The map of the Netherlands altered dramatically on election night Wednesday. Not the shape, but the colors.
By and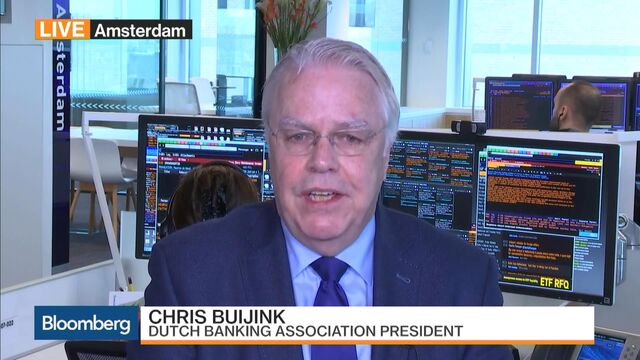 Look below at how the country voted in 2012. A sea of red across the north showing where Labor won, and flecks across the rest of the map –- including most of the big cities like Amsterdam and Rotterdam.

This year's map shows not a single Labor victory in any of the 388 municipalities after the party suffered the biggest rout in Dutch electoral history; there are still a few in a different shade of red for the Socialists.
Instead, patches of green have spread across the north and east of the country, marking a resurgence in support for Sybrand Buma's Christian Democrats. Lots of victories too in dark blue for Prime Minister Mark Rutte's Liberals, including in Rotterdam and The Hague.

And look what happened in other cities: The Greens conquered Amsterdam and Nijmegen. The centrist D66 took Utrecht, Leiden and Delft. Neither party won a single town last time.
Finally, what of Geert Wilders's Freedom Party? A few more areas in gray, including Maastricht and his hometown, Venlo. But by no means the breakthrough he was hoping for.
Before it's here, it's on the Bloomberg Terminal.
LEARN MORE