French Asset Managers More Cheery Than Global Peers on Vote Risk
By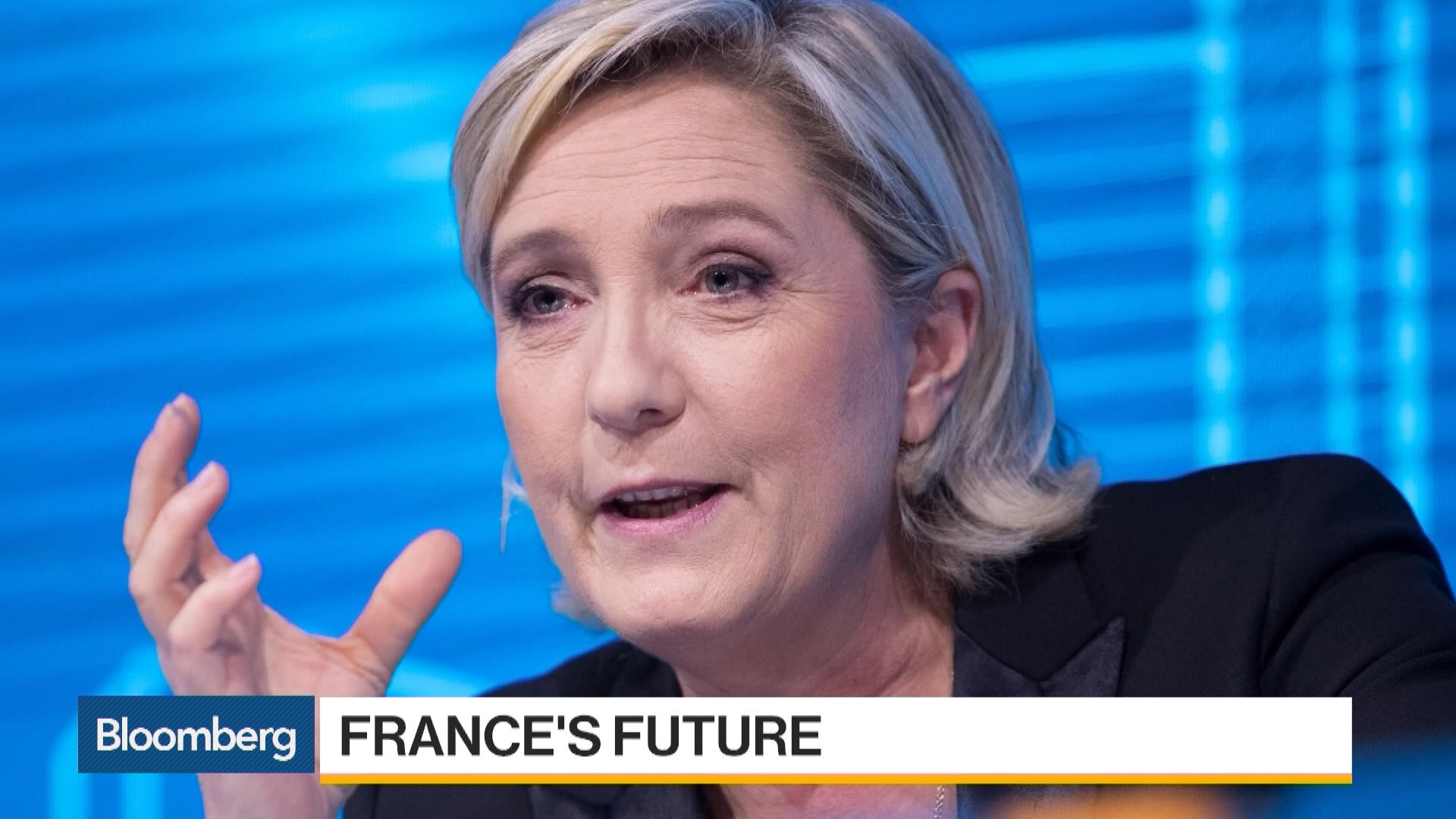 Far from Paris, global investors fret about the risk across asset classes of anti-European Union candidate Marine Le Pen winning France's presidential election.
Yet the country's biggest money managers, who together oversee $3 trillion, are holding on to their European equity positions. Amundi and Axa Investment Managers are among those who are sanguine about vote's eventual outcome.
The disparity centers on how market participants interpret the dynamics of France's electoral process, from public-opinion surveys to coalition-building after the May 7 runoff vote. Polls show National Front leader Le Pen ahead for the election's first round on April 23, and losing in the runoff two weeks later.
While French fund managers see scope for volatility flaring up in markets, they see a more moderate candidate prevailing by the end of the second round of voting. That's when they say investors' focus should switch back to fundamentals: the country's economic recovery and a revival in corporate results.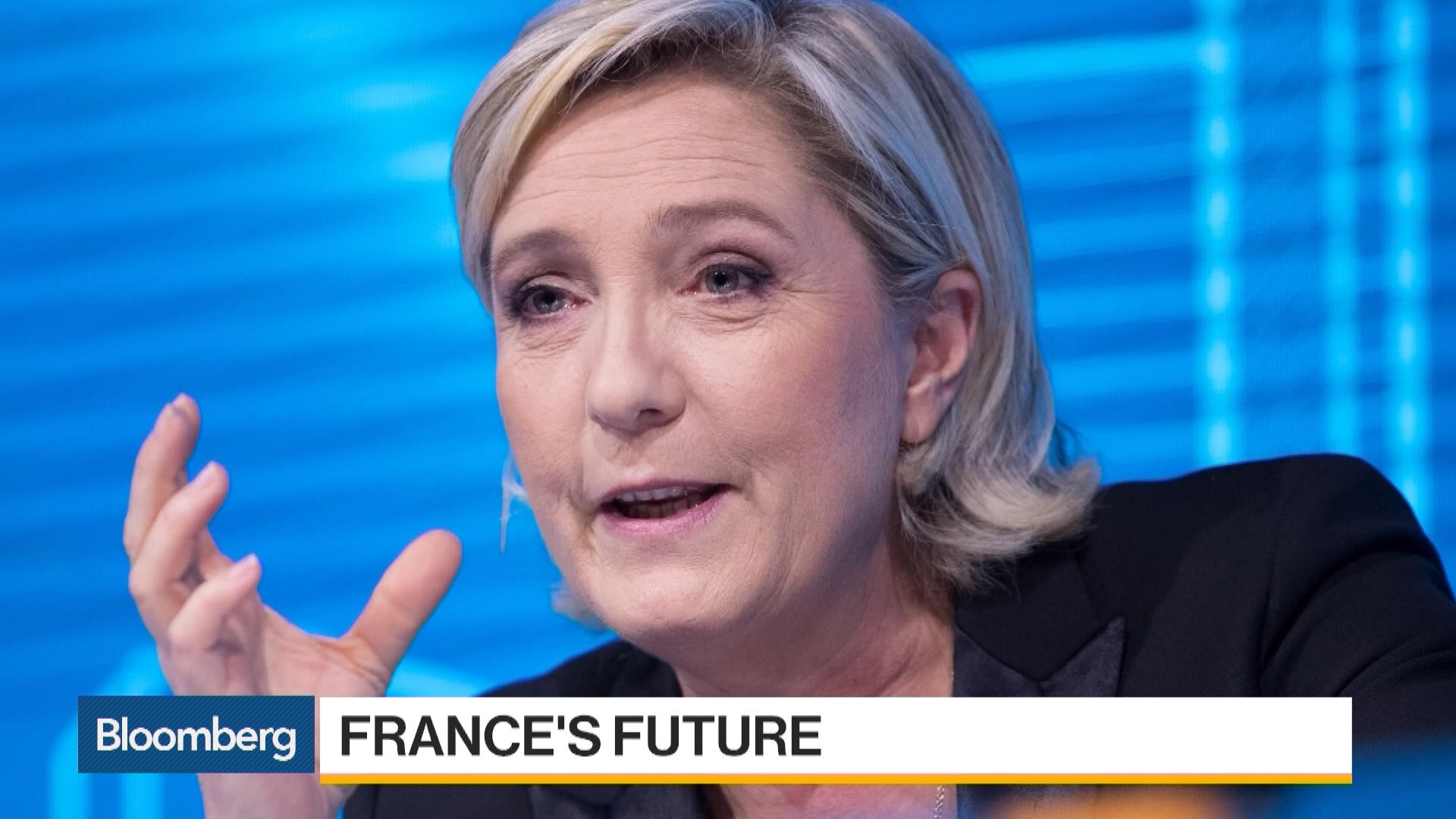 Global investors withdrew a net $113 billion from European funds last year, and so far this year have only added $1.3 billion, according to Bank of America Merrill Lynch notes that cite EPFR Global data. Sentiment toward French equities has dropped to its lowest level in almost two years and France is now the least-preferred equity index in Europe, BofA said on Feb. 14.
France's 1.1 trillion-euro ($1.2 trillion) CAC 40 equity benchmark index has underperformed Germany's DAX index since the beginning of the year. At the same time, the spread between the two countries' 10-year government-bond yields has widened to levels not seen since the euro-zone debt crisis in 2012.

Polls have consistently showed that Le Pen is set to lose by a wide margin in final round of voting on May 7. The latest daily Opinionway poll shows independent candidate Emmanuel Macron beating Le Pen 60 percent-40 percent, and Republican candidate Francois Fillon beating her 56 percent-44 percent.
According to Bloomberg calculations based on the number of registered voters and the average turnout in French presidential elections over the past 30 years, Le Pen would need about 18.2 million votes to become France's next president, nearly three times the number of votes she got in 2012.

Here are the views from five of the biggest French asset managers on the potential outcome from the election and their overall market sentiment:
Amundi
French political risk is overestimated, said Philippe Ithurbide, global head of research, strategy and analysis at Amundi, which oversees 1.1 trillion euros ($1.2 trillion).
"One of the things that foreign investors don't really understand about the presidential election is the two-round system. Le Pen might be ahead in the polls for the first round, but the run-off is like a totally new election," he said. "For global investors, the risk is binary: will the election result threaten the future of the European Union or not? If Le Pen loses, there's upside potential on the market."
Amundi is overweight European stocks, Ithurbide said, citing attractive valuations and dividend yields that are among the world's highest. The asset manager also favors European corporate credit.
AXA Investment Managers

AXA Investment Managers is relatively confident about the end game, while expecting a bumpy road until the election. "There will certainly be spikes of volatility," said Maxime Alimi, investment strategist at AXA IM, which manages 717 billion euros.
"But Le Pen's chances appear very slim, and contrary to Donald Trump, she is not a new phenomenon. Even if she manages to get elected, France's EU membership is something written into the country's constitution. Changing that will be next to mission impossible."
AXA IM is neutral European equities, looking to increase its exposure once the election is over. "We could well see European stocks outperforming U.S. stocks in the second part of the year. It hasn't happened on a sustainable basis since 2009," Alimi said.
Natixis Asset Management
For Yves Maillot at Natixis Asset Management, which oversees 360 billion euros, chances of Le Pen winning the election are slight. Contrary to the Brexit vote or the U.S. presidential election, Le Pen's score in polls for the second round is far from the margin of error.
"Global investors see a higher probability of a Le Pen scenario than what the latest polls show," said Maillot, head of European equities. This explains the slight underperformance in French stocks so far this year, and the lack of inflows into European equities."
Natixis AM is overweight developed markets equities, with a favorable bias toward European stocks given the positive momentum in the region's macroeconomic data.
La Francaise
"We don't share foreign investors' jitters about the French election," said Pascale Auclair, managing director and head of investments at La Francaise, which manages 60 billion euros. "The situation is quite volatile and the result is still very uncertain, but our central scenario remains that a moderate candidate will prevail. The political uncertainty is so high at the moment that we could see a relief rally once the election is over."
La Francaise is overweight "risk" at the moment, with a neutral-to-positive stance on equities overall. "We're waiting for further signs of a turnaround in corporate earnings before increasing our exposure to stocks," Auclair said.
BNP Paribas Investment Partners
Thierry Creno is more cautious. The head of multi-asset solutions for France at BNP Paribas IP, which controls 560 billion euros, sees political risks lasting for a while. "The political uncertainties in Europe won't evaporate after the French presidential election. There will probably be elections in Italy before the end of the year."
BNP Paribas IP is underweight developed equity markets and high-yield bonds and overweight cash, "waiting for better opportunities." The asset manager is using options on euro-zone equities to hedge portfolios ahead of the French election.
To capture this year's political stress, BNP Paribas IP has been playing pair trades such as short Italian stocks versus long Spanish shares. The Italian market has been Europe's most vulnerable to the recent spike in political worries.
Before it's here, it's on the Bloomberg Terminal.
LEARN MORE