El-Erian Says Keep 'Dry Powder' for Junk, Emerging Market Wagers
By and
'Tourist' investors can distort market prices, he says

High yield buyers seen needing more compensation for risk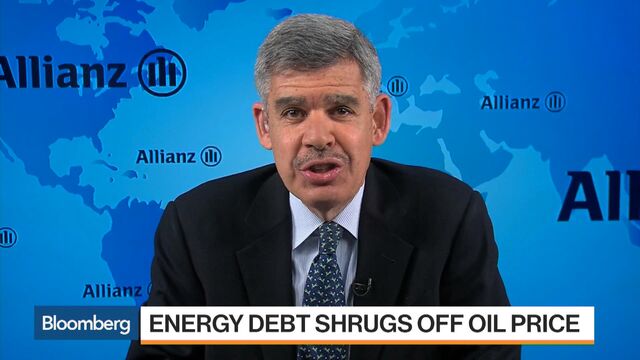 Mohamed El-Erian, Allianz SE's chief economic adviser, said investors should have funds ready to pounce on opportunities in junk bonds and emerging markets.
"What we've typically seen is that investors overreact when certain companies go under pressure," El-Erian said Friday in a Bloomberg Television interview. "So the right thing to do right here is to have dry powder and wait, because I think certain segments of high yield and corporate emerging markets will come under stress."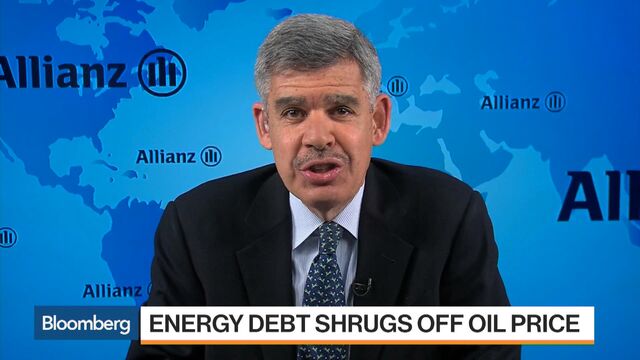 Junk prices will eventually become more attractive as bond buyers grasp the range of risks, El-Erian said. Junk returned 17 percent in 2016 and extended its gains in the first two months of this year before the rally stalled on concerns that lower energy prices will pressure the industry's prospects. Funds that buy junk bonds saw the biggest outflow since 2014 for the week ended March 15, according to data provider Lipper.
"People are starting to realize that they're not being compensated enough for the risk they're taking," said El-Erian, who is also a Bloomberg View columnist. "That's especially true in high yield."
The economist stressed that investors should be patient in the markets they know best, rather than be part of the "tourist" group of speculators who pile into the hottest asset classes and stay for only a short stretch. Those who have a long-term approach can benefit from the disruption caused by the visitors, especially outside of developed economies, he said.
"A tourist gets attracted by the pamphlet, the beach and goes in," he said. "But the minute there's some crisis, they head to the airport and they forget that part of being in an emerging market is you tend to have weaker institutions, and things happen."