Fillon Says His Job Isn't Always Fun as French Poll Numbers Fall
By
Biggest-party presidential candidates set to miss runoff round

Fillon defends longer workweek, Hamon talks of taxing robots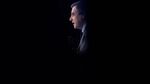 In a normal French election year, Francois Fillon and Benoit Hamon would be addressing crowds of thousands in their campaigns against each other to be France's next president. Instead they found themselves Thursday speaking to a room of work experts at a French union. Fillon talked about how his job wasn't very fun any more and Hamon talked about taxing robots.
The candidates of center-right The Republicans and center-left Socialist Party -- historically France's two main parties -- are running a distant third and fourth in polls for the April 23 first round. Neither is expected to qualify for the May 7 second round. Polls suggest that independent Emmanuel Macron will defeat nationalist Marine Le Pen in the runoff.
Macron, for his part, flew to Berlin to meet with German Chancellor Angela Merkel -- something Fillon did in January, when he was the front-runner. Fillon's polling numbers have dropped following revelations late that month that family members he'd hired as parliamentary aides may have done no actual work. Now he's at less than 19 percent in the latest Bloomberg French Election Poll Tracker. Le Pen is at 26.8 percent of voting intentions, and Macron has 25.3 percent.
Fillon and Hamon made separate appearances before a conference by the CFDT union in Paris on the future of work. Each candidate was asked a series of questions based on a survey about the workplace that CFDT presented.
Not Always
When asked if he enjoyed his work, Fillon said he had to be honest and answered "Right now, not always,'' bringing laughs from the audience. Hamon, for his part, defended his plans to impose taxes on robots, saying it would only apply to robots that lead to job destruction. 
"We have to rethink how we organize work or we will be at the mercy of transformations that are coming,'' Hamon said. "I want the richness created by machines to contribute to our welfare system.''
Seven percent of the French say their job could be replaced by a robot, according to the CFDT's study, which covered 200,000 people. More than three-quarters of respondents said they liked their work, 73 percent said they'd like to be more involved in work decisions and 71 percent had close friends among their workmates. But 51 percent said they have an excessive workload and 35 percent said their work has caused health problems.
Hamon, in fact, said his entourage tells him he works too much, and he said he doesn't get enough sleep or time with his daughters.
And Fillon defended his proposals to get rid of the 35-hour work week. "The idea that working less will create more work for others may sound logical, but it doesn't work,'' he said. "We do have to adapt to changes, but taxing robots doesn't work in an open world.''
Before it's here, it's on the Bloomberg Terminal.
LEARN MORE