Fed-PBOC Moves Hint at Calibration Mooted a Year Ago at G-20
By and
China's central bank raises borrowing costs after Fed move

Bank of Japan stays on hold, signals no urgency to ease again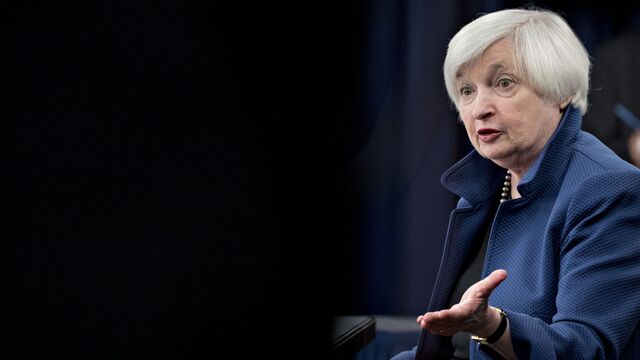 Maybe the G-20 was on to something a year ago.
In the space of 10 hours spanning various time zones, the U.S. Federal Reserve lifted interest rates and reassured markets it doesn't have an itchy trigger finger on Wednesday. China's central bank followed by raising some borrowing costs on Thursday, while the Bank of Japan held steady, giving little hint it needs to ramp up stimulus any time soon.
Markets took the moves in their stride, with global stocks and bonds jumping. That response suggests that pledges by the Group of 20 economies a little over a year ago in Shanghai to "carefully calibrate and clearly communicate" policies may not have been hollow after all.
As G-20 finance chiefs gather in the German resort of Baden-Baden for meetings this weekend, it remains to be seen whether cooperation can again be wrought out of the conflicting goals of the world's mighty economies. But the stage is set, as robust U.S. growth and China's reflating factory prices give breathing room to unwind some of the massive stimulus that has been unleashed since the global financial crisis.
"After years with their foot on the gas, central banks are now gently tapping the brakes," said Frederic Neumann, co-head of Asian economic research at HSBC Holdings Plc in Hong Kong. "Monetary support is to be gradually wound back."
PBOC-Fed
It's not the first time the People's Bank of China has acted on the heels of a Fed move. In the throes of the global credit crisis, the PBOC cut lending rates after six of its counterparts, including the Fed, had announced a simultaneous rate cut. That October 2008 move enhanced China's emerging reputation as a global player on the international economic-policy circuit.
"Growth divergence is morphing into growth synchronization," said Chua Hak Bin, a Singapore-based senior economist with Maybank. "Policy divergence was also a narrative for those expecting a strong dollar, but that is moving now to policy synchronization."
European Central Bank President Mario Draghi said last week it's less likely that rates will have to be cut and that there's no longer a "sense of urgency" in monetary policy.
Read more: Global growth is looking more synchronized
The PBOC increased the rates it charges in open-market operations and on its medium-term lending facility. The central bank said markets expected higher borrowing costs and that open-market rate increases don't necessarily equate to interest-rate hikes.
While the latest moves weren't explicitly coordinated, it's likely that China will continue to adjust policy when the Fed does to narrow interest-rate differentials with the U.S. and to support the yuan, according to economists at Australia & New Zealand Banking Group Ltd. in Hong Kong, led by Raymond Yeung. They tip another 20 basis points increase in the seven-day reverse repo rate by year end, assuming the Fed hikes by another 50 basis points.
"There is now a tendency for the PBOC to partially follow the Fed," the ANZ economists wrote. 
Read more: PBOC raises borrowing costs after the Fed
In Tokyo, the BOJ kept its unprecedented monetary easing program unchanged, as forecast by economists, and signaled the economy is on track for a modest recovery. Governor Haruhiko Kuroda said the Fed's move reflects an improving U.S. economy and their policy approach isn't having a negative impact on emerging markets. He also made it clear he doesn't have to move in step with his U.S. counterparts. The Swiss National Bank on Thursday kept its deposit rate at an historic low and reaffirmed its threat to intervene to keep a lid on the franc.
All of that puts them somewhat out of step with peers.
Read more: BOJ sticks to its easing guns for now
For the rest of emerging Asia, policy makers were measured in their response to the Fed's move.
India's Economic Affairs Secretary Shaktikanta Das posted on Twitter that Indian markets are well placed to absorb the Fed hike. The Indian rupee is trading at 16-month highs against the dollar and foreign portfolio investments are returning to India's stock markets amid expectations that Prime Minister Narendra Modi's huge victory in key state elections at the weekend emboldens him to carry out more reforms. 
Das added that the gradual monetary tightening approach "augurs well for emerging markets."
It was a similar message in the Philippines. Because the Fed's move reflects an improving U.S. economy, it's overall a positive for emerging markets, Bangko Sentral ng Pilipinas Deputy Governor Diwa Guinigundo said in a mobile-phone message.
Thailand is well-equipped with monetary and fiscal tools to deal with capital movements after the Fed move, Permanent Secretary for Finance Somchai Sujjapongse told reporters in Bangkok.
The calm could always sour in coming months if the Fed turns hawkish or the greenback kicks up again. Higher U.S. borrowing costs can ripple through Asia by driving up bond yields, reducing the region's appeal to foreign investors and thereby pressuring local currencies. In response, some Asian central banks historically have faced pressure to shield their economies with rate hikes of their own.
For now, there's no sense of panic.
"It's looking a bit more like the past, when there was a bit more synchronization, less of a divergence narrative like you saw in the last few years," said Maybank's Chua. "This is better for Asia."