Your evening briefing
Here are today's top stories
Bloomberg News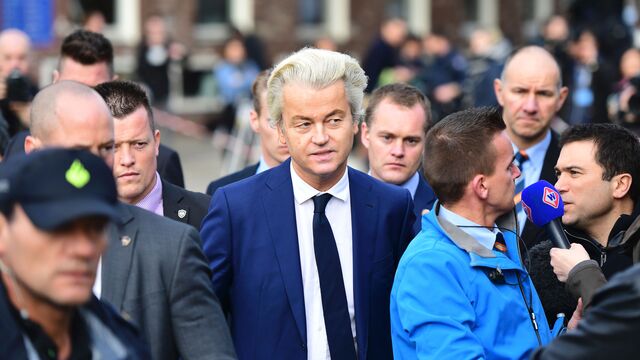 Want to receive this post in your inbox every afternoon? Sign up here.

The Fed raised rates for the first time this year – and only the third time in a decade. The quarter-point hike was widely expected amid the soaring investor confidence and buoyancy in the stock market since the U.S. election.
The Trump administration isn't experiencing quite the same vote of confidence within its own ranks. A House Intelligence Committee found no evidence to back up the president's claims Trump Tower was wiretapped, and Republicans are bucking the party position to fight climate change.
At least there's always pizza. — Katie Robertson

Domino's atoned for its crimes against pizza—and built a $9 billion empire. After a corporate mea culpa addressed the fact that their pies weren't very good, the chain set about fixing its product and saw a complete turnaround. For the past five years, Domino's has been building its tech cred, investing millions in new ways for customers to order with minimal human contact. Think Twitter, GPS slice tracking… and an ill-fated experiment with reindeers.
Trump's top trade adviser is quietly charting an alliance with Mexico, even as the U.S. plans to build a border wall and threatens to withdraw from Nafta. Peter Navarro, the head of the White House National Trade Council, told Bloomberg the U.S. wants Mexico and Canada to unite in a regional manufacturing "powerhouse" that will keep out parts from other countries.
These are the battlegrounds to watch in the Dutch election as the results are counted Wednesday night. The anti-Islam, anti-EU party led by Geert Wilders is riding high on the back of Europe's populist wave in a country synonymous with liberalism. Rarely has an election in the Netherlands drawn this much global interest. What voters decide in this poll could influence upcoming French and German elections.
Steve Cohen is trying to teach computers to think like top traders. Point72 Asset Management, which oversees Cohen's $11 billion fortune, is parsing troves of data from its portfolio managers and testing models that mimic their trades. It's hoping to find ways to replicate winning bets with automation.
Three stripes and you're out. Adidas aggressively defends its iconic logo and has filed almost 50 trademark lawsuits over the past five years against rival labels such as Nike, Skechers, and even Marc Jacobs. At least one retailer has had it with Adidas's defensive posture and is pushing back.
How well does March Madness really pay? It takes a lot of professionals beyond the players to keep the massive tournament (and welcome winter distraction) humming, but some benefit more than others. New data shines a light on the key actors off the court and how much money they actually make as part of the annual college basketball extravaganza.
How to get an invite onto the world's biggest megayacht. The $304 million, 721-foot Quintessentially One will be decked out with a bi-level pool, helipad, and beach club – but the crowd on board will be the most impressive part. The invite-only vessel is intended to be a floating hotel for VIPs on a global culture circuit. There are a few options to get on the list – but expect to spend about $18,000 for the privilege if you do get in.