Opening Remarks
South Korea Can't Shake Off Its Bad Habits
Big scandals in Seoul reveal the need for reform.
By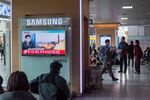 Soon after I arrived in Seoul in 1996 as a young correspondent, a colleague brought me to a tiny restaurant buried deep in a warren of alleyways in the capital's center—the kind of place only a local could find. Tucked into a traditional Korean house was a restaurant where customers on wooden stools and floor mats were huddled over steaming crocks of soojaebi, a hearty soup with thick, hand-torn noodles. Even back then, the eatery was a glimpse into a fast-fading past in a city relentlessly on the move, and it quickly became one of my favorites.
More than two decades have passed, and large swaths of Seoul are wealthier and practically unrecognizable, including sections around those alleyways, now unfortunately refurbished into a Disneyfied version of what old Korean streets might look like. But that restaurant has somehow survived, as difficult to locate as ever, with the same wooden stools and pots of soojaebi. South Korea is like that: The more things change, the more they just don't.
Sadly, that's true in ways a lot less satisfying than a bowl of soojaebi. The scandals roiling Seoul these days are a throwback to the country's dark and corrupt past. On March 10, President Park Geun-hye was officially ousted from office by the Constitutional Court, following a December vote by the legislature to impeach her. She's accused of conspiring with a close confidant to extort tens of millions of dollars from Korean businessmen. The day before, another court began hearings in the trial of Lee Jae-yong, the leading scion of the family behind the Samsung Group conglomerate, the country's most important. Lee has been indicted for bribery and other charges over his alleged participation in the plot. He's denied wrongdoing.
The traumas reveal just how much the nation of 50 million still needs to reform to prepare itself for a challenging future. On the one hand, few societies anywhere have witnessed as dramatic a transformation over the past half-century—from a war-ravaged, impoverished, agrarian dictatorship to a rich, hyperconnected, raucously democratic member of the Group of 20. Both Park and Lee were meant to be part of that continued modernization. Park, the country's first female president, was supposed to lead Korean women toward the greater participation in politics and business the aging society badly needs. Lee was to herald a new era at Samsung by updating its archaic corporate culture. Instead, both got embroiled in an old-fashioned corruption scandal that's an outgrowth of the government-business complex introduced in the 1960s by Park's father, who ruled as autocrat in Seoul for 18 years.
The scandal leaves South Korea leaderless and adrift at a critical moment—when the region's ultimate anachronism, North Korea, is once again spewing fury. There, too, the leader, Kim Jong-un, was expected to drag the Stalinist monarchy into the 21st century. But this Kim has proved no more enlightened than his father or grandfather who reigned before him. Recent ballistic missile tests and the February spy-novel assassination of Kim's half-brother in Malaysia have refocused security experts worldwide on just how destabilizing North Korea continues to be. Although concerns are rising that Pyongyang may be developing the ability to strike the U.S., it's Seoul, only a short distance from the border, that remains squarely on the front line. A policy review on options for North Korea undertaken by a worried White House even has military action on the table.
You'd think that this drama would spur change on both sides of the Demilitarized Zone. But don't bet your kimchi on it. Sure, South Koreans are ready and waiting for reform. Hundreds of thousands of protesters marched to demand that Park step down, while anger toward the country's big business groups, the chaebol, runs high. But Seoul has repeatedly suffered such political upheavals only to stumble into yet another. In 1996, two former South Korean presidents were found guilty of corruption, while one chaebol chief after another has been paraded into court for bribery, embezzlement, and worse. As the Park scandal shows, the corrupt collusion between the state and the chaebol remains all too central to South Korean politics.
The reasons for that are complicated. In a society where personal relationships form the basis of business and politics, old patterns of behavior have proved surprisingly resistant to change. Then there's the fact that the chaebol play an indispensable role in the national economy. The revenues of the five largest were equivalent to 58 percent of gross domestic product in 2015, up from 37 percent in 2008. That's rendered politicians wary of destabilizing the business groups—and explains why president after president pardons convicted tycoons. Lee's father was indicted on a charge of tax evasion and resigned as Samsung chairman in 2008, only to reclaim a management post two years later after receiving a presidential pardon. We can't assume Lee won't follow in his dad's footsteps.
Up north, the regime in Pyongyang has defied predictions of its impending demise since the fall of the Berlin Wall. The Kims have outlasted famines, ever-tightening sanctions, and almost total economic isolation. Attempts since the Clinton years to persuade Pyongyang to give up its nuclear weapons program have failed. Say what you will about those Kims, they sure know how to sweep aside the dustbin of history.
The sole road to change in North Korea runs through China. While the rest of the region has frozen out Pyongyang, Beijing's leaders have stood by their communist comrades, providing North Korea with its only substantial economic lifeline. The Chinese have resisted perennial calls from Washington to bring their partner to heel. Beijing has been only too happy to let the Kims rankle America's close allies, Japan and South Korea.
Now, though, indications are that China's attitude toward North Korea may be changing. The threat posed by Pyongyang is, like a boomerang, spinning back on China. Beijing is apoplectic over Seoul's deployment of an American missile defense system. Although it's meant to protect the country from an erratic Kim, the Chinese see it as a challenge to their own national security. Beijing has been critical of Kim's recent missile tests, and in February the Chinese government suspended coal imports from North Korea—a big blow to its feeble economy. On March 8, China's foreign minister, Wang Yi, even suggested Pyongyang suspend its nuclear and missile activities in exchange for a halt to joint military exercises by the U.S. and South Korea. Both sides, he said, should sit and talk. If these steps signal a true change of China's stance on North Korea, Beijing might be more willing to prod Pyongyang into better behavior, or possibly negotiations with Washington.
Fresh winds may be blowing in Seoul, too. The front-runner to replace Park as president, the Democratic Party's Moon Jae-in, is from the liberal end of South Korean politics, and he advocates a softer approach to North Korea and a harder one toward the chaebol. The former civil rights activist has pledged to make chaebol reform a top priority. He also favors measures that would strengthen corporate governance and weaken the hold that families such as the Lees have over the chaebol and the economy overall.
How events unfold will reverberate far beyond the Korean Peninsula. Some settlement with Pyongyang would defuse one of the world's most dangerous security threats and possibly reshape the geopolitics of East Asia. A concerted program to reform South Korea's business groups could make its economy stronger and better able to contend with the challenge of a rising China rapidly gaining in wealth and technology. But all this remains in the realm of "ifs." Change has been thwarted, and opportunities missed, many times before. So manage your expectations, and pass the soojaebi.
Before it's here, it's on the Bloomberg Terminal.
LEARN MORE