Scotland Vote Could Threaten U.K. Rating, Fitch's McCormack Says
Bloomberg News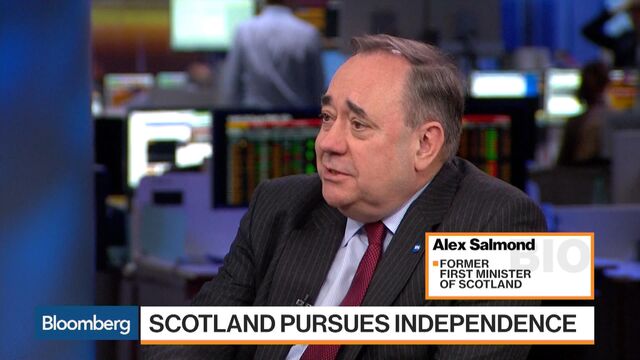 Another Scottish independence vote could threaten the U.K.'s credit rating outlook, according to James McCormack, global head of sovereign ratings at Fitch Ratings Ltd.
The question of Scottish independence has come back to the fore since Britain's vote to leave the European Union, an outcome which the majority of Scots opposed. First Minister Nicola Sturgeon on Monday announced plans for a referendum by 2019 as she hopes to offer voters a choice between leaving the EU with Britain, or becoming an independent country with access to the European single market.  Scots rejected independence in a 2014 vote.
"It would be a negative this time, just at it was the first time," McCormack said in a Bloomberg Television interview Wednesday in Frankfurt. Among other risk factors for the remaining U.K., the debt burden would go up by about 10 percentage points as a proportion of gross domestic product if it were left liable for the total amount currently owed, he said.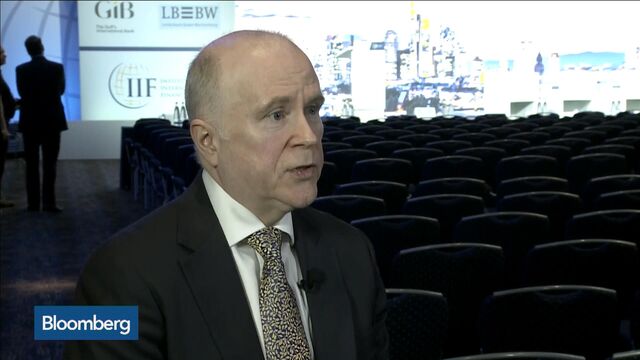 "Key uncertainties surrounding the referendum include the impact on the future trade relationship between the two countries, the financial sector and Scotland's currency arrangements," Fitch said in a statement yesterday.
Fitch cut the U.K.'s grade to AA from AA+ in the wake of the Brexit referendum, and has a negative outlook on the rating.
— With assistance by Jeff Kearns, and Matthew Miller
Before it's here, it's on the Bloomberg Terminal.
LEARN MORE