business
McDonald's Franchisee Board Seat Eyed After Years of Discord
By
Restaurant owners create company value, investment firm says

Chain is moving to become more franchised to lessen risk
McDonald's Corp. franchisees, which have had a strained relationship with the fast-food giant's management in recent years, could nab a board seat if one investor gets its way.
Segal Marco Advisors, a financial and investment consulting firm, is recommending that franchisees get a new kind of preferred stock that lets them elect their own board member. The shareholder proposal argues that restaurant operators, who own 85 percent of McDonald's stores globally, pay company royalties and create value for the chain.
"The franchisees represent the bulk of the company's interest," said Maureen O'Brien, vice president and corporate governance director at Segal Marco. "That voice needs to be heard at the board level."
Segal Marco, owned by New-York based Segal Group Inc., is the sponsor of a trust that holds about 5,100 shares of McDonald's, O'Brien said.
Over the years, McDonald's has faced battles with franchisees over remodeling, rent costs and steeply discounted food. A recent sales improvement, however, driven by all-day breakfast in the U.S., has helped mend those relationships. The chain said at its annual investor meeting this month that domestic franchisees are seeing record cash flows and gross margins.
It's unclear how soon Segal Marco's proposal might appear before shareholders -- if at all. In January, McDonald's sent a letter to the U.S. Securities and Exchange Commission asking to omit Segal Marco's proposal from its proxy materials this year. That request is pending, said Terri Hickey, a McDonald's spokeswoman.
"Each shareholder should have the right to elect all directors," Hickey said in an email. "Robust lines of communication already exist between the board, management and franchisees, and all stakeholders are able to communicate directly with the board."

McDonald's shares, which have climbed 5.1 percent this year, were little changed at the close Wednesday in New York at $127.88.
Since Steve Easterbrook took over as chief executive officer two years ago, the company has been selling more of its restaurants to independent operators -- a move meant to reduce risk and ensure a steady stream of income for shareholders. McDonald's has said it plans to get to 95 percent franchised worldwide.
Independent owners pay the company rent, along with 4 percent of sales in the U.S. as a royalty fee. The company received $9.33 billion last year from franchisees in the form of rent, royalties and fees. That made up 38 percent of McDonald's total revenue.
Watch Next: McDonald's Kiosks Satisfy Millennial Appetites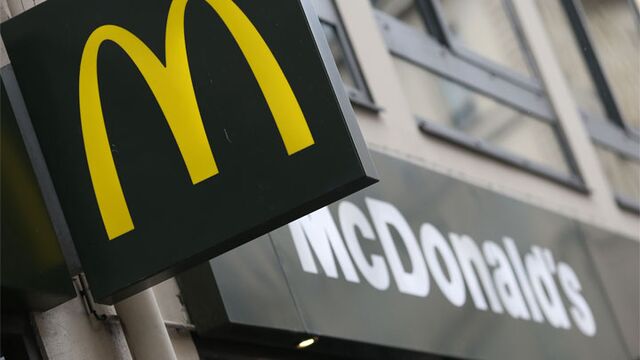 Last year, Andrew McKenna retired as chairman of McDonald's after serving on the board for 25 years, including more than a decade as its leader. Enrique Hernandez, CEO of Inter-Con Security Systems Inc., was elected to replace him as chairman.
(
Updates with share performance in eighth paragraph.
)
Before it's here, it's on the Bloomberg Terminal.
LEARN MORE