South Korea Presidential Race Narrows as Election Set for May 9
By and
Acting leader Hwang drops out, hurting conservative chances

Hwang's exit boosts odds left-leaning government to take power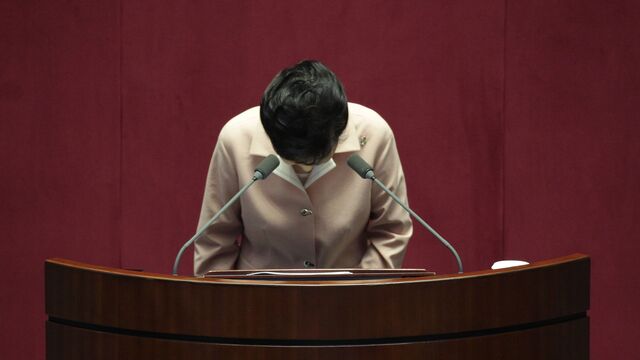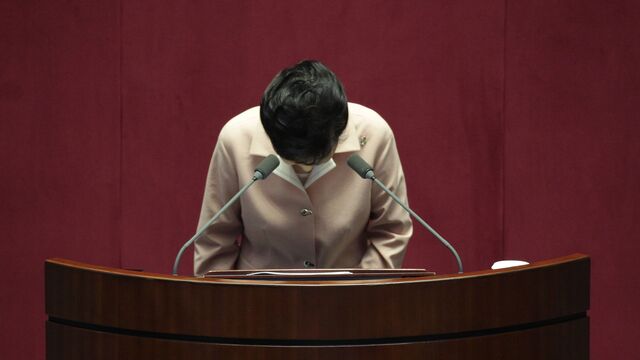 South Korea's presidential race narrowed as authorities said a vote to replace ousted leader Park Geun-hye would take place on May 9.
Acting President Hwang Kyo-ahn said he won't stand in the election, leaving conservatives aligned with Park's Liberty Korea Party without a clear-cut candidate. Hwang, the prime minister, had taken over Park's duties after lawmakers impeached her in December.
"For the sake of stable government and fair election management, I have decided it's not appropriate for me to run," Hwang said at the start of a televised cabinet meeting. "After deep consideration I have come to the conclusion that I should neither neglect nor delay dealing with state affairs and crises facing the nation."
Hwang's exit boosts the odds that a left-leaning candidate will take power in South Korea after nine years of conservative rule. While policy differences exist among the opposition, most leading candidates generally favor a softer approach toward North Korea and stronger moves to shake up the chaebol -- the conglomerates that played a role in the scandal leading to Park's downfall.
Attention now turns to an April 3 primary by the main opposition Democratic Party of Korea, home to the top two candidates in a Gallup Korea poll taken before Park's ouster in a constitutional court ruling last Friday. Moon Jae-in led with 32 percent support, followed by Ahn Hee-jung with 17 percent.
Read more: Leading candidates for South Korea's special election
Running third in the poll was Ahn Cheol-soo, founder of the centrist People's Party, who has touted himself as the alternative to Moon.
Prosecutors earlier Wednesday told Park to appear for questioning on March 21 as a criminal suspect in the influence-peddling scandal. While in office, she had immunity and refused to be questioned by prosecutors. She will fully cooperate with the investigation, Yonhap News reported, citing one of her lawyers.
Park is accused of pressuring top business executives, including Samsung Electronics Co. heir-apparent Jay Y. Lee, to donate tens of millions of dollars to foundations run by her longtime friend Choi Soon-sil in return for government favors. Both Park and Choi, who is currently on trial, have denied wrongdoing.
Watch Next: Departure of South Korea's Park Leaves Power Vacuum