Davis Says EU Attitude on Brexit Deal for U.K. Banks 'Warming'
By
Michel Barnier understands need 'to get this right': Davis

Davis expects British firms will lose passporting rights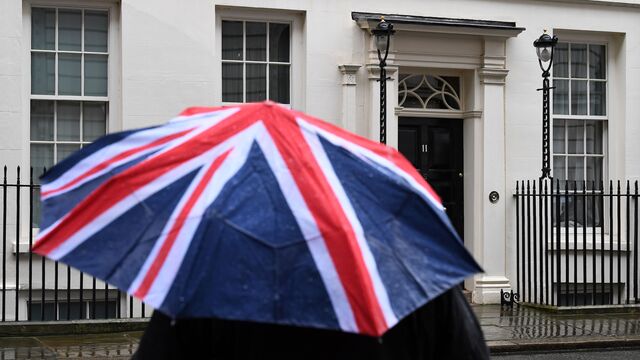 Brexit Secretary David Davis said there has been a "progressive warming" in the tone of European Union officials toward the U.K. financial services sector over the past few months.
"Generally speaking, there has been a progressive warming of the tone," Davis told lawmakers in London Wednesday. European Commission negotiator Michel Barnier "understands the need to get this right."
Davis said Barnier wants to strike a constructive Brexit deal with the U.K. and was confident such an agreement could be within 18 months of Article 50 being triggered. He said U.K.-based banks would likely lose their so-called passporting rights, which allow firms based in one EU country unfettered access to the remaining 27 member states, but stressed the potential of regulatory equivalence as a fallback arrangement for banks in London.
An equivalence decision is granted by the EU to countries outside the bloc when it deems their rules and supervision in particular areas to be as robust as those in the EU. This allows firms based in that non-EU country to sell some services in the single market without penalty and while being supervised at home.