Chinese Shares Decline in Hong Kong as Oil Tumbles, Fed Ponders
Bloomberg News
Investors waiting on sidelines ahead of Fed rate call: CMB

Mainland equities erase losses after Premier Li speech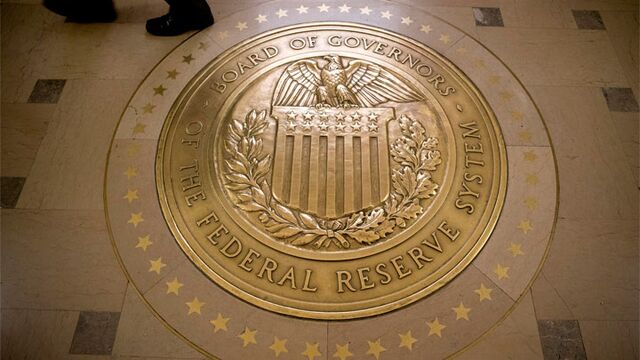 Chinese shares traded in Hong Kong halted a two-day rally, with energy companies leading losses and investors waiting for the results of a Federal Reserve meeting. Mainland equities erased losses as Premier Li Keqiang played down the risk of a trade conflict with the U.S.
The Hang Seng China Enterprises Index fell 0.4 percent at the close, after a 2.4 percent gain in the last two sessions. China Petroleum & Chemical Corp. was among the biggest decliners with a 0.7 percent drop, while PetroChina Co. retreated 0.5 percent. The Shanghai Composite Index closed 0.1 percent higher, swinging from a loss of 0.4 percent earlier in the day.
Asian stocks followed U.S. and European equities lower Wednesday ahead of an expected interest-rate increase by the Fed. The price of oil dropped as much as 2.7 percent Tuesday after OPEC data showed Saudi Arabia raised its production to more than 10 million barrels a day. Premier Li said at a briefing Wednesday that China doesn't want a trade war with the U.S., and that the nation will start a bond link program with Hong Kong this year.
"Investors are waiting on the sidelines ahead of the Fed's rate decision," said Daniel So, a Hong Kong-based strategist with CMB International Securities. "The market is also gripped by concern over possible outflows from Hong Kong stocks if the city's banks choose not to follow a U.S. interest-rate increase."

Hong Kong's currency is pegged to the greenback, which means that the city's monetary policy is tied to that of the U.S. There's no need for the territory to follow the Fed as the hike won't affect Hong Kong's prime rate much, Zhitongcaijing.com cited Hong Kong Monetary Authority Deputy Chief Executive Arthur Yuen as saying March 10.
"Premier Li's comments on no trade war between China and the U.S. may have appeased the market and assured investors of a more stable economic outlook," said Dai Ming, Shanghai-based fund manager with Hengsheng Asset Management Co.
China Longyuan Power Group Corp. led declines on the Hang Seng China gauge, losing 4.2 percent after the company's net income missed analyst estimates. Lenders fell as well, with Bank of China Ltd. slipping 1 percent and Industrial & Commercial Bank of China Ltd. losing 0.6 percent.
Cathay Pacific Airways Ltd. dropped 1.4% in Hong Kong after posting its first full-year loss since 2008.
Hong Kong Exchanges & Clearing Ltd. climbed 1.4% after Premier Li said at a press conference that China will allow overseas funds to buy onshore bonds in transactions carried out in Hong Kong.
Cement stocks rose. BBMG Corp. advanced 5.5% and China National Building Material Co. gained 5.3% in Hong Kong. China may order companies to stop making a lower-quality type of cement this year as part of measures to curb production capacity, UOB Kay Hian analyst Johnson Hu said.
Alibaba Pictures Group Ltd. jumped as much as 10.5% in Hong Kong, the most since November 2015 on an intraday basis, after it signed a strategic cooperation pact with controlling holder Alibaba Group.
Shenzhen Techand Ecology & Environment Co. climbed 6.2% and Beijing Orient Landscape & Environment Co. rose 6.1%. Stocks linked to public-private partnership projects extended gains after China's January-February fixed asset investment growth picked up.
China Southern Airlines Co. advanced 4.8% and China Eastern Airlines Co. rose 6.5% among carriers in Hong Kong on the decline in oil prices.