London's EU Expats Reject Their New Status as Brexit Bargaining Chips
By and
From Spain to Romania, self-proclaimed Londoners feel let down

Parliament dropped fight to give EU citizens some guarantees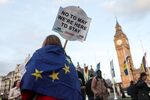 For Societe Generale SA trader Julian Ormenisan, the U.K. capital has become about as appealing as its overcast skies. Other workers from the European Union second that emotion.
"That's what they say in London - that it's multicultural. If this goes away, then what's the appeal of London? The weather?" said Ormenisan, a 30-year old Romanian who has worked for the past five years in Spitalfields Market, a lunchtime haunt for bankers. "If the whole society moves in a way where foreigners are not welcome anymore, you don't feel as welcome."
Here is a rundown of how Brexit will unfurl as deadline for trigger looms.
Sentiment towards Britain among the 3.3 million EU natives who call it home likely soured even further this week after lawmakers balked at guaranteeing them rights beyond Britain's looming withdrawal from the bloc.
That left industrial designer Jorge Lombarte "absolutely and utterly disappointed" with his adopted country's politicians and considering a return to his native Madrid.
"It's not cool to play with the future, stability and certainty of real people," said the 32-year old Lombarte. "Nobody wants to live in a country where a majority has voted to kick you out."
Read about what kind of immigration curbs EU citizens could face in Brexitland
Prime Minister Theresa May pledged again on Tuesday to resolve the issue "at an early stage" of divorce talks with the EU so long as its 27 other members agree to grant the same protections for Britons in their countries.
Yet her government's refusal to act unilaterally revived the suspicion among immigrants that last June's decision to quit the EU amounted to a backlash against them. Parliament voted 335 votes to 287 on Monday against safeguarding the rights of EU nationals in post-Brexit Britain.
"I don't know if I can actually think of my future here now, and that's definitely a burden for me," said Italian lawyer Elettra Bietti, 29. "I don't want to feel like a bargaining chip, even though probably I am."
Companies are worried too. Cosmetics retailer Lush said hours before the parliamentary vote that the 20 percent of its workers who lack U.K. citizenship have been left feeling "unwelcome and understandably upset" by Brexit: 80 of them have already accepted to switch jobs to Germany.
Food for Thought
Food chain Pret a Manger said it's concerned because just one in 50 applicants seeking jobs is British, while universities and medical groups warn they are bracing for an exodus of talent. Oxford University has warned that without assurances it will lose valued lecturers and researchers.
All told, more than a quarter of employers suspect their EU staff are considering leaving the U.K. this year, according to a survey this month by the Chartered Institute of Personnel and Development.
The challenge is particularly acute in London where one million EU citizens reside. Mayor Sadiq Khan on Tuesday urged May to provide a "cast-iron guarantee" on the rights of Europeans when she triggers Brexit talks later this month.
People "need some reassurance about their future going forward and I was hoping that the government would give them guarantees that their future is secure," London Mayor Sadiq Khan told Bloomberg Television's Anna Edwards on Tuesday. "I'm looking forward to them having those reassurances sooner rather than later."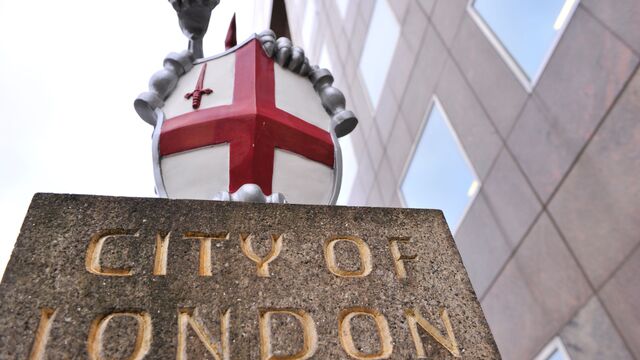 That may be easier said than done, according to Mujtaba Rahman, a managing director of the Eurasia Group. What defines rights? And do they extend to future spouses or children? These are just some of the nagging concerns that are nowhere near being addressed.
"There is a strong sense among the EU-27 that the British political elite are massively underestimating the practical questions that must come together if there is to be a quick agreement on this issue," he said.
When a deal is done it may come too late for Lombarte.
"Most of us value our dignity and are making plans to leave," he said. "A majority of people simply don't want us here."
Before it's here, it's on the Bloomberg Terminal.
LEARN MORE