The Biggest Unsolved Problem Korea's Ex-Leader Park Leaves Behind
By
Youth joblessness near record high at 12.3% in February

Task of solving the problem will fall to next president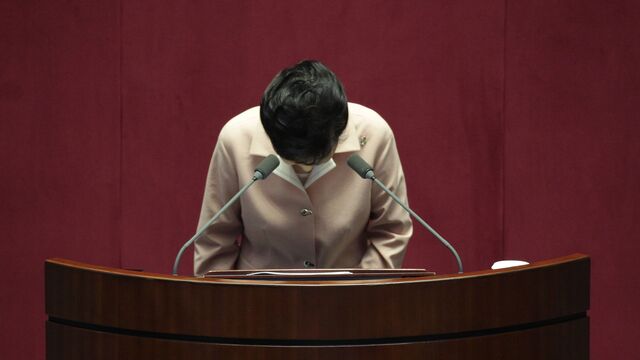 Former South Korean President Park Geun-hye left behind a number of unsolved problems -- and one of the biggest is high youth unemployment.
The unadjusted unemployment rate in February for those aged 15-29 was 12.3 percent, compared with an overall seasonally adjusted jobless rate of 4.0 percent, Statistics Korea said on Wednesday.
Youth unemployment rose to a record high last year despite the Park administration's efforts to help more young people secure jobs. In 2015, Park announced a plan to reduce youth unemployment, and last year included 1.9 trillion won ($1.7 billion) in a supplementary budget to create new jobs and provide training for Korea's youth.
QuickTake South Korea's Chaebol
The Park administration did try to create more jobs in the public sector and increase welfare services for the unemployed, but it wasn't sustainable, especially in a stalling economy, said Hong Junpyo, a research fellow at Hyundai Research Institute in Seoul. "The pie didn't get any larger,'' Hong said.
"Apart from jump-starting the sluggish economy, there's a need to change perspectives by finding sectors that our youth actually want to work in, like the content industry or the medical services industry, and create more jobs there," he said.

With Park ousted from office, the job will fall to the next president. An election will be held within two months.
The front-runner, opposition candidate Moon Jae-in, has pledged to create 800,000 jobs in the public sector, while Lee Jae-myung, another opposition candidate and mayor of Seungnam City, pledged to offer 1 million won ($865) in vouchers each year to all Koreans between the ages of 19 and 29.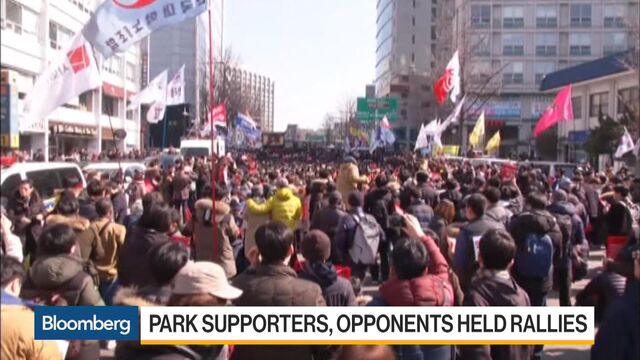 Ahn Hee-jung, the governor of South Chungcheong province who is second in polling, has said it is important to increase the number of quality jobs, especially in the public sector
February's youth unemployment rate jumped from 8.6 percent in January. The rate is usually higher in February because new graduates start looking for jobs during this period. 
The number of people who applied for a civil service job hit a record in February, said Bin Hyunjoon, the director of the Employment Statistics Division, during a briefing in Sejong.
Watch Next: South Korea's Park Geun-hye May Face Criminal Charges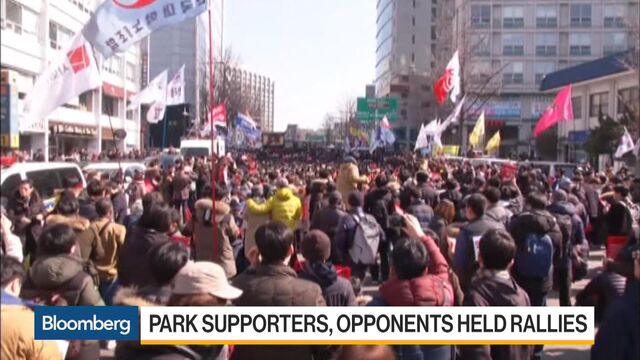 Before it's here, it's on the Bloomberg Terminal.
LEARN MORE