Australia's PM Seeks Energy Fix While Blackout-Hit State Breaks Away
By
South Australia seeks rights to override national power market

Government seeks legal advice whether move breaches rules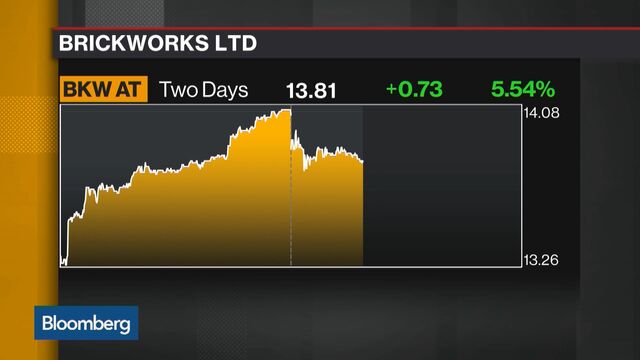 Australia's prime minister will speak with oil and gas executives Wednesday to ease mounting concerns over the country's energy security and costs, while a breakaway plan by one blackout-plagued state may challenge any nationwide fix.
Prime Minister Malcolm Turnbull will meet in Canberra with Royal Dutch Shell Plc., ExxonMobil Corp., Total SA and Australia's Origin Ltd. and Santos Ltd. as his government seeks to boost gas production to cool prices. The meetings come a day after the state government of South Australia announced plans to break away from a national electricity grid and assume control of its own generators when extra supplies are needed.

Gas prices for some customers across Australia's patchwork power markets have surged as exports to buyers including Japan, Korea and China rise while drilling bans in several states limit supply. A series of blackouts in South Australia have stoked fears of more widespread outages across the nation and raised questions as to why one of the world's largest producers of coal and gas is struggling to keep the state's lights on.
"Government and industry recognize the need to work for secure and competitive energy markets that bring forward gas supplies and help to lower emissions," Turnbull said in a statement. "The only sustainable way to guarantee affordable gas reserves is through the responsible development of our gas."
'Nonsense' Plan
Turnbull's Liberal-National coalition government, an advocate of higher gas production and technology that reduces emissions from coal, blamed outages in South Australia, ruled by the Labor party, on the rapid uptake of renewable energy. Federal Energy Minister Josh Frydenberg on Tuesday said South Australia's plan was "nonsense," with the government seeking legal advice if the move was in breach of national electricity market rules.
The growing divide between state and federal governments over energy security is worsening angst among Australian companies over rising energy bills. Building materials company Brickworks Ltd. said Tuesday it may relocate its manufacturing units outside of Australia after being forced to pay 76 percent more for gas at its east coast operations. The spot price of wholesale gas in Australia has tripled in the last two years, according to a February report from the Australian Industry Group.
The Ai Group, representing 60,000 Australian businesses, told a conference this week the gas industry was in urgent need of repair. Some manufacturers in the state of Victoria have seen wholesale gas prices soar to $22 a gigajoule in February from $6.
"That's ghastly and apocalyptic as far as the cost structures of energy intensive manufacturers are concerned," said Tennant Reed, an Ai policy adviser.
Drilling Ban
Turnbull hopes gathering together top energy executives may get more natural gas into the nation's energy system. While South Australia's Premier Jay Weatherill is towing a similar line on raising gas output, his plan directs utilities to act "in the interests" of the state, potentially in conflict with the national electricity market. While the move may ensure the state has a greater say over its power use, Frydenberg is concerned about the implications for the rest of the market.
"Going it alone created SA's problems and going it alone won't fix SA's problems," Frydenberg said.
One barrier to greater gas production nationwide has been exploration bans implemented by Victoria and Northern Territory. Land management isn't a matter the federal government can intervene on and any easing of the drilling ban would need to be done at a state level, Resources Minister Matthew Canavan said at a briefing on Wednesday.
A possible path forward for unlocking greater reserves may come from South Australia's plan to offer farmers a direct share of royalties from drilling for gas on their land. Frydenberg said it was a welcome initiative which could be replicated across the nation to reduce wholesale gas prices.
"If the landowners can be incentivised to develop their land in an environmentally sustainable way, then we can get more gas into the system," he told Sky News on Wednesday.
Before it's here, it's on the Bloomberg Terminal.
LEARN MORE