Brexit Transition Needed to Cut Customs Shocks, Lawmakers Say
By
May two-year plan for free-trade deal 'inherently ambitious'

House of Lords panel calls for early decision on EU Agencies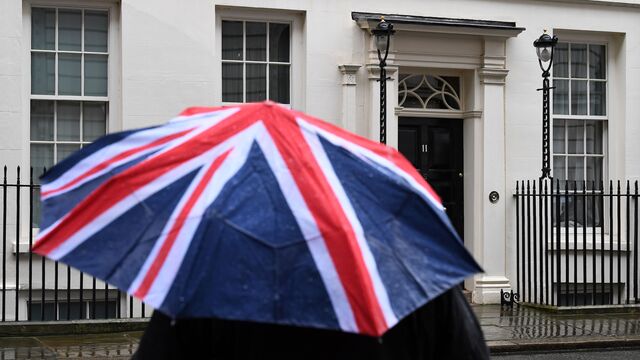 Prime Minister Theresa May should be prepared to negotiate a transitional deal on trade with the European Union to reduce the impact of Britain leaving the bloc, a panel of lawmakers said on Tuesday.
Trade barriers could disrupt the 357 billion pounds ($436 billion) of two-way trade in goods and Britain may need to accept some regulatory oversight by EU bodies in return for fewer obstacles to commerce, the House of Lords EU External Affairs Sub-Committee said in a report.
It is "imperative that a trade deal with the EU seeks to avoid the imposition of tariffs on trade in both directions," panel chairwoman Sandip Verma said in an email. "Agreeing a free-trade agreement within two years is inherently ambitious, so the government must try to agree a transitional arrangement."
May said in January that Britain will leave the EU Single Market and won't be "bound" by the bloc's Customs Union, a stance firmed up when Chancellor of the Exchequer Philip Hammond said last week that political capital would be "wasted" by trying to stay in the tariff-free trading arrangement. If obstacles to trade aren't minimized in the negotiations, industries, including automakers, may be affected multiple times by charges as components cross and re-cross borders during manufacturing processes, the panel was told.
'Pressing Concern'
Businesses also told lawmakers that non-tariff barriers, such as rules of origin, customs administration and divergence in regulations between Britain and the EU, are a "pressing concern" as Brexit approaches.
"Non-tariff barriers can pose as significant or greater a barrier to trade as tariffs, and would be more difficult to resolve in a free-trade agreement," Verma said. "The government will need to make a tradeoff between mitigating barriers to trade and the exercise of regulatory sovereignty."
May should say early in negotiations if she is willing to accept EU oversight for continued participation in the European Medicines Agency, the European Aviation Safety Agency and the Vehicle Certification Agency, the panel said. The agencies have given "significant benefits" to the U.K., the report found.