Justice Department Seeks More Time to Find Evidence on Wiretap Claims
By
Spicer backpedals on Trump accusation Obama tapped his phones

Spokesman says wiretapping could mean surveillance of any kind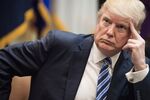 The Justice Department asked for more time to find evidence to back President Donald Trump's accusation that his predecessor Barack Obama tapped his phones, as Trump's press secretary backpedaled on his boss's claim.
As a deadline set by congressional intelligence committees for the Justice Department to provide corroboration was about to expire Monday, department officials asked for additional time "to determine what if any responsive documents may exist," spokeswoman Sarah Flores said in a statement emailed to reporters.
More than a week after Trump charged in a Twitter post that Obama had phones in Trump Tower tapped ahead of last November's election -- a move that would amount to a violation of U.S. law -- the administration has yet to offer evidence to back up the claim.
Obama has denied the claim, and intelligence officials from the time have said they have no evidence that it happened.
White House press secretary Sean Spicer offered a new explanation earlier Monday. He told reporters during his daily briefing that "the president used the word 'wiretap' in quotes to mean, broadly, surveillance and other activities." Spicer emphasized the point with a hand gesture for air quotes.
Trump, in a tweet, specifically accused Obama of tapping his phones. Although he put the reference to wiretapping in quotes in two messages, he didn't in another.
'No Question'
Spicer offered reporters a literal interpretation of the charge and then sought a broader reading. Trump "doesn't really think that President Obama went up and tapped his phone personally," he joked. But, he said, there is "no question" that "actions about surveillance and other activities" occurred in the run-up to the 2016 election.
Jack Langer, spokesman for the House Intelligence Committee and its chairman, California Republican Devin Nunes, said the Justice Department will have until March 20, the date of a hearing on the matter. Failing that, lawmakers may force the issue.
"If the committee does not receive a response by then, the committee will ask for this information during the March 20 hearing and may resort to a compulsory process if our questions continue to go unanswered," Langer said in an emailed statement.
Cartoon Analogy
Spicer's comments followed White House counselor Kellyanne Conway's appearances hours earlier on a number of morning television news programs in which she sought to defend Trump while putting the burden of evidence on congressional committees conducting investigations.
"I'm not Inspector Gadget," Conway said on CNN, referring to a cartoon character. "I don't believe people are using the microwave to spy on the Trump campaign. However, I'm not in the job of having evidence. That's what investigations are for."
Early on the morning of Saturday, March 4, Trump fired off the series of tweets in which he accused Obama of abusing power to influence the race between Trump and Hillary Clinton.
"Terrible! Just found out that Obama had my 'wires tapped' in Trump Tower just before the victory," the first read. "Nothing found. This is McCarthyism!"
In a subsequent tweet, Trump asked, "Is it legal for a sitting President to be 'wire tapping' a race for president prior to an election? Turned down by court earlier. A NEW LOW!"
'Tapping My Phones'
Trump also tweeted that "I'd bet a good lawyer could make a great case out of the fact that President Obama was tapping my phones in October, just prior to Election!"
Then he tweeted, "How low has President Obama gone to tapp [sic] my phones during the very sacred election process. This is Nixon/Watergate. Bad (or sick) guy!"
Trump made his charges against Obama amid the controversy over multiple investigations into whether anyone associated with Trump's campaign had contacts with the Russian government. U.S. intelligence agencies have found that Russia hacked into Democratic emails and released them in an effort to damage candidate Hillary Clinton and ultimately to help Trump win.
The day after Trump's tweets, Sarah Huckabee Sanders, a White House spokeswoman, was asked about the matter on ABC's "This Week" and said,"I think he's made very clear what he believes. And he's asking that we get down to the bottom of this." Asked whether Trump believes Obama was tapping his phones, Sanders said, "I would say that his tweet speaks for itself."
Authoritatively Speaking
On Monday, Spicer was asked whether he could say affirmatively that whatever Trump says can be trusted to be real. "If he's not joking, of course," Spicer said before clarifying that "every time that he speaks authoritatively that he's speaking as President of the United States."
Michael Hayden, a former director of the Central Intelligence Agency and National Security Agency, said in an interview Monday on Bloomberg Television that no evidence would surface to support Trump's claim in those tweets because presidents don't have the authority to conduct such spying.
"It just doesn't happen that way," Hayden said. "The president hasn't had the authority to order such a thing for about 40 years."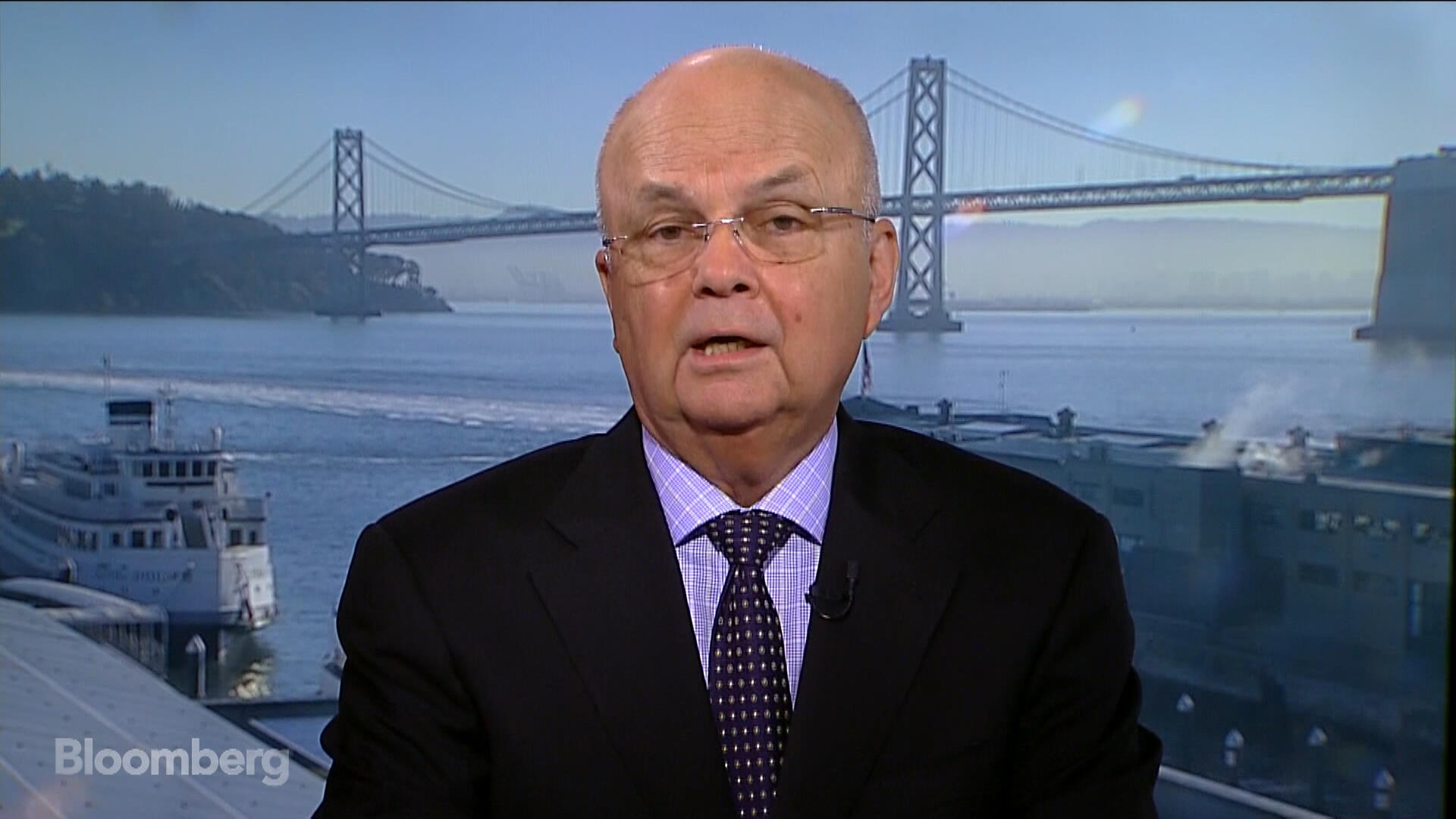 — With assistance by Jennifer Epstein, Toluse Olorunnipa, and Chris Strohm
Before it's here, it's on the Bloomberg Terminal.
LEARN MORE