Sugar and Salt Content Shrivels as Consumers Get Wise on Health
By
Consumer companies reformulated about 20% of products in 2016

Competitive pressure is driving change: Consumer Goods Forum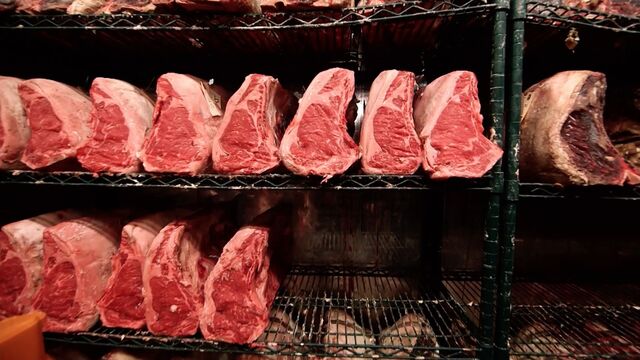 Global consumer-goods makers reduced ingredients such as sugar and salt in about 20 percent of their products in 2016 as shoppers shift toward healthier brands.
A survey of 102 companies, including Nestle SA and Procter & Gamble Co., found that 180,000 products were reformulated in 2016, according to a report from the Consumer Goods Forum. That was about double the previous year.
"The big consumer companies are responding to competitive pressures," Peter Freedman, managing director of the industry body, said by phone. "The growth in the industry is coming from small startups with product portfolios that have a healthier angle."
The biggest producers are losing share to smaller, localized brands which are capitalizing on shoppers' growing preference for healthier and more sustainable products. Organic growth for global consumer companies has fallen to less than 3 percent for the last three years, according to Credit Suisse analysts. Kraft Heinz Co.'s $143 billion approach for Unilever underscored the pressure building on companies to breakout from the sector's malaise.
Adding to changing consumer tastes, governments are clamping down on unhealthy products. In March, the U.K. followed Mexico in imposing a tax on sugary drinks in an effort to cut obesity. The U.S. Food and Drug Administration last year announced companies would be required to label products with more detailed information about their sugar content.
Less Salt
After failing to meet internal goals, Nestle says it has found a way to reduce sugar in chocolate by as much as 40 percent and will cut the amount of sugar in the chocolate and confectionery it sells in the U.K. and Ireland by 10 percent by next year. Mars said 99 percent of its products now contain less than 250 calories per serving.
"The forces of the market are pushing things in the right direction and there will be more to come," Freedman said. "Products will have less salt, less sugar and fewer calories."
The Consumer Goods Forum is an industry body comprised of about 400 retailers, manufacturers and consumer service providers.
Before it's here, it's on the Bloomberg Terminal.
LEARN MORE