markets
India's Sliding Bond Risk Shows Asia Is a Haven From the Fed
By and
Outlook, price growth favor Asia given uncertainty elsewhere

Recent outflows just a 'pause' before Fed: AllianceBernstein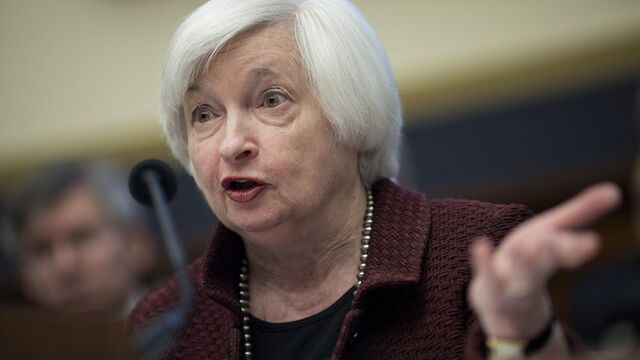 The reflation trade is carving out refuges in some curious places, case in point: emerging Asian debt.
Credit-default swaps on the bonds of every Asian emerging market except for South Korea have tumbled this year, outperforming debt risk for the U.K. and for France, which has jumped amid the presidential election campaign. Inflows into developing Asian bond markets have also swelled in 2017 as investors bet the world's fastest-growing region will be able to better withstand the volatility and outflows unleashed by a tightening Federal Reserve.

"We have seen CDS spreads tighten across Asia generally because the reflation story remains attractive and also default risk is very low," said John Woods, chief investment officer for the Asia Pacific at Credit Suisse Group AG in Hong Kong. "This will likely continue."
Offshore investors have poured more than $13 billion into the debt markets of India, Thailand, Indonesia and South Korea in 2017, even as the yield advantage of baht-denominated debt over the U.S. was reduced by about two thirds since September. While foreign flows into Thai notes have fallen back in March as this week's Fed meeting looms, demand for debt from Asia's developing nations will return due to their relatively high yields and as the recovery in commodity prices bolsters prospects for regional economic expansion, according to PineBridge Investments LLC and AllianceBernstein LP.
"Emerging Asia scores relatively well on both macro as well as political stability and is likely to remain an attractive region to invest in for the foreseeable future," said Anders Faergemann, a senior fund manager in London at PineBridge, which manages about $83 billion globally. "The short-term risk is mainly associated with external factors as the markets fear the Fed is behind the curve."
The Fed isn't the only potential catalyst this week, read more here.
The region benefits from the uptick in uncertainty elsewhere, particularly in the U.S., analysts at UOB Kay Hian Pte said in a research note Monday. Also, while inflation is quickening amid a stronger growth picture, Asian central banks will probably remain accommodative on monetary policy this year as they seek to preserve what is still a nascent rebound, according to UOB. 
Asian sovereign debt has returned 0.3 percent over the past 12 months, versus a 6.2 percent retreat for emerging-market government bonds overall, data compiled by Bloomberg show. Dollar bonds sold by Asian issuers are also showing more resilience amid expectations for an increase in global volatility, with investors in the region snapping up more than 75 percent of new issuance this year and in 2016, according to Bank of America Corp.
The popularity of emerging Asian notes can also be seen in inflows, with overseas investors buying $577 million of Indian bonds in 2017, the most since 2015. The South Asian nation's debt risk, as measured by five-year CDS, touched a record low in March. In Indonesia, where foreigners have purchased $2.2 billion of government debt this year, bond default risk plunged to an almost four-year low at the start of the month.
French Risk
Meanwhile, French CDS' have almost doubled this year to hit 71 basis points on Feb. 22, the highest level since 2013. They have since eased off, trading at 61 basis points on Tuesday.
Improving growth in Asian emerging-market exports along with elevated commodity prices will continue to underpin demand for the debt beyond the Fed's expected interest-rate hike this Wednesday, said Vincent Tsui, an economist at AllianceBernstein in Hong Kong.
Thailand's overseas shipments climbed in the three months through January, prompting the government to forecast the fastest annual growth in five years. Indonesian exports have recovered from an almost two-year slump, while India's economic growth has topped 6 percent for the past 11 quarters as Prime Minister Narendra Modi's reforms take hold.
"The recent outflows are more a pause in buying interest," Tsui said. "Given the improvement in fundamentals, we don't see the case for sustained outflows."
— With assistance by Lee J Miller
(
Updates inflow and CDS data from seventh paragraph.
)
Before it's here, it's on the Bloomberg Terminal.
LEARN MORE