Scottish Referendum May Re-Open Pressure Points for Markets
By , , and
Pound, bank stocks felt the strain of the previous referendum

Volatility across asset classes also jumped before vote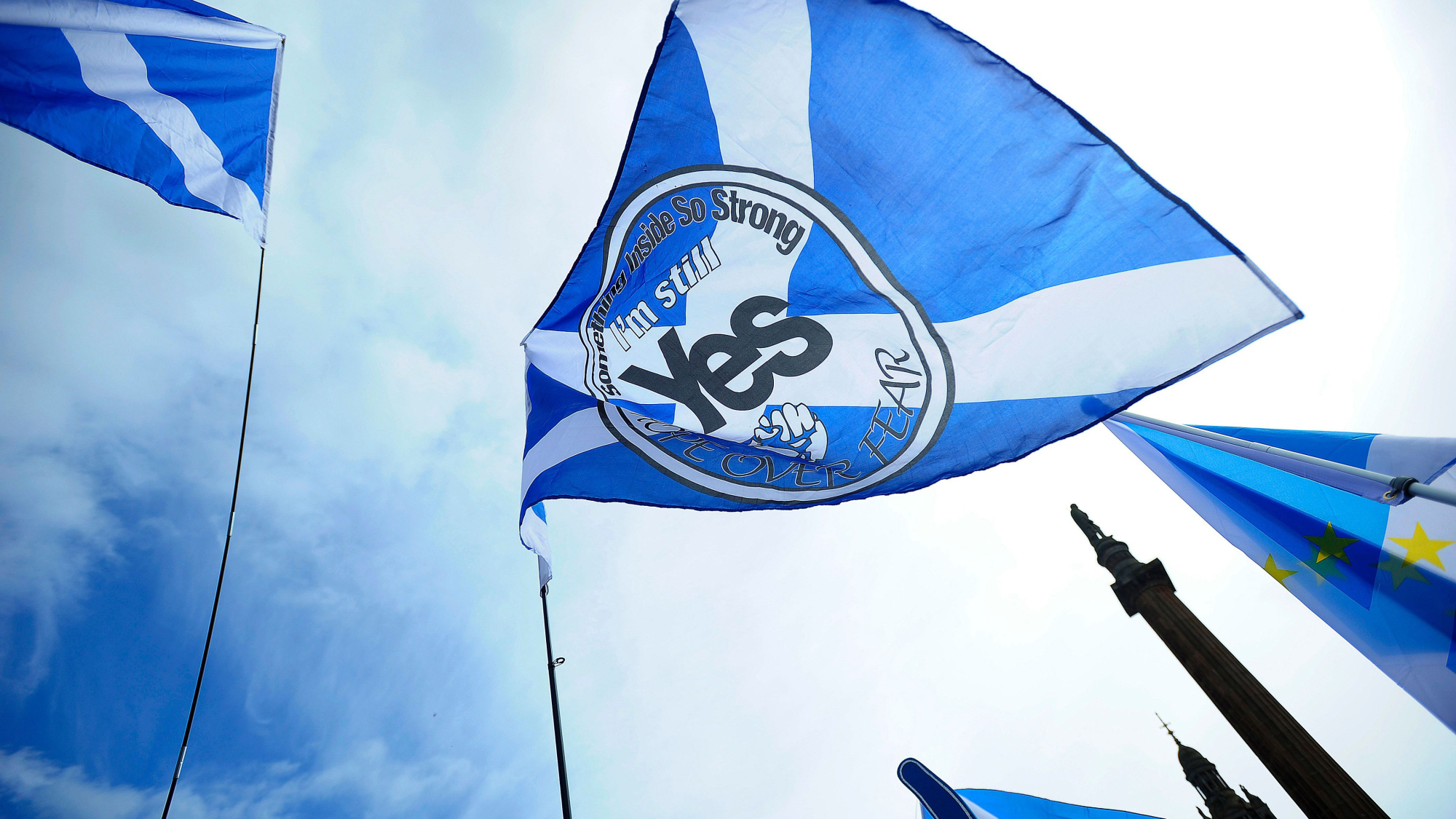 When it comes to pricing British political risk, there is barely a "pause" button.
Since 2014, investors have used a variety of vehicles to assess risks one after another: the first Scottish referendum, the general election, the U.K. referendum on the European Union. And now First Minister Nicola Sturgeon is laying the ground for a new vote on Scottish independence to be held by the spring of 2019.
While the decision to leave the EU has drastically changed the landscape for British assets, the pressure points of the previous Scottish campaign may re-emerge as a potential vote approaches. As investors re-price the latest political risk, the following assets could come under closer scrutiny.
Currency
The pound was the main vehicle investors used to show concerns over the outcome of the Scottish referendum. The currency fell when a poll two weeks before the vote showed the separatist campaign was ahead, and rallied once it became clear the unionists would triumph. In a Bloomberg survey before the vote, analysts forecast that a vote to split the U.K. could weaken the pound by as much as 10 percent from its then-level of about $1.6250. The Brexit vote has changed that picture, with the British currency now trading at $1.2140, about 25 percent weaker since the Scottish vote.

Bank Stocks
While the EU campaign saw warnings that banks could abandon their London headquarters, concerns before the Scottish vote centered on lenders moving south of the border. Royal Bank of Scotland Group Plc and Lloyds Banking Group Plc, which have the biggest lending operations in Scotland among U.K. peers, saw their shares buffeted by developments during the Scottish campaign, while shares of Edinburgh-based insurer Standard Life Plc climbed to the highest since May 2013 once the nation voted to remain a part of the U.K.

Volatility
In the run-up to the vote, the cost of hedging against declines in the FTSE 100 Index rose to the highest in more than 20 months as the benchmark rebounded from an almost four-month low. At the same time, expectations for pound volatility jumped to the highest in nearly three years.
Before it's here, it's on the Bloomberg Terminal.
LEARN MORE