Scotland Braces for 'Important' Speech as Brexit Process Looms
By
Scottish first minister calls press conference in Edinburgh

Scotland opposes the U.K.'s withdrawal from EU single market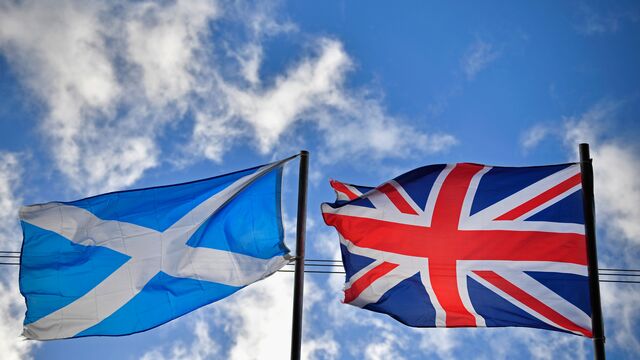 Scottish First Minister Nicola Sturgeon is poised to make an "important" speech on Monday before the U.K. formally notifies the European Union of its plan to leave, as she steps up her effort to keep Scotland in the single market.
The leader of the semi-autonomous government called a press conference for 11:30 a.m. in Edinburgh. Prime Minister Theresa May plans to trigger Article 50 of the Lisbon Treaty by the end of March, and while the U.K. as a whole opted to leave the EU, Scotland voted to remain in the bloc. Sturgeon has said if there's no compromise, she would seek another referendum on independence.
Read More: Q&A on Why Scottish Independence Is Back in Play
Scotland has already been edging closer to that vote, with Sturgeon telling the BBC that one could take place late next year once Britain's path out of the EU is clearer. With her Scottish National Party accusing May of ignoring the wishes of the Scottish people, recent polls have suggested a movement in favor of independence.
A survey published last week showed an even split between going it alone and sticking with the status quo, while one in the Herald newspaper on Monday put support for remaining in the U.K. at 52 percent versus 48 percent for independence. In a referendum in September 2014, Scots voted 55 percent to 45 percent in favor of the union with England and Wales.
This week could be crucial to the preparations, with May due to address Parliament on Brexit on Tuesday and Sturgeon scheduled to address her party faithful at the SNP conference in Aberdeen this coming weekend. The Scottish government says it has the mandate to call another vote, though, like last time, it would need the approval of the U.K.
Before it's here, it's on the Bloomberg Terminal.
LEARN MORE